September 25, 2012 | by Katherine Bernard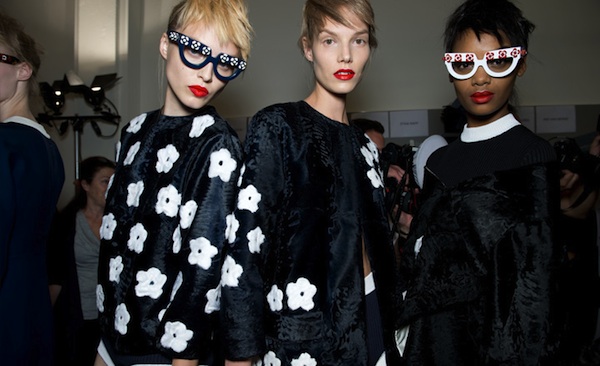 Italo Calvino Attends the Prada Spring/Summer 2013 Show.
You are about to begin reading Italo Calvino's review of Miuccia Prada's new collection for Spring/Summer 2013. Relax. Concentrate. Close out all other Internet windows. Set your Gchat status to Busy. Tell your friends right away, "No I don't want to chat with you about the UN General Assembly right now, I am reading about fashion!" Type it in all caps—they won't know that you're yelling otherwise—"I AM READING ABOUT PRADA'S SUBVERSIVE FLOWERS ON COATS!" Or if you prefer, send them a GIF; just be like: here.
May 4, 2012 | by The Paris Review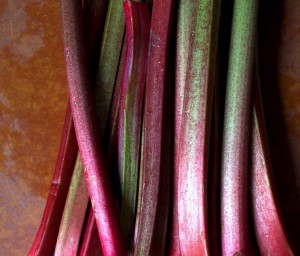 I'm hooked on The Briefcase, by Hiromi Kawakami, a sentimental novel about the friendship, formed over late nights at a sake bar, between a Tokyo woman in her late thirties and her old high school teacher. It's interesting enough to read about an aging woman drawn to an older man; when this attraction comes wrapped up in Japanese nostalgia for old fashioned inns, mushroom hunting, refined manners, and Basho, how can a person resist? I can only imagine what wizardry must have gone into Allison Markin Powell's translation. —Lorin Stein
There are so many intriguing events associated with the PEN World Voices Festival this week. One I'll be catching for sure is this little-seen documentary on Diane Arbus, actually a taping of the photographer discussing a slide show of her work in 1970. The viewing will be followed by readings from Diane Arbus: A Chronology by Francine Prose, Michael Cunningham, and Arbus's daughter, Doon. —Sadie Stein
The PULSE Contemporary Art Fair is here! Today through Sunday at the Metropolitan Pavilion, galleries from around the world are exhibiting the best of contemporary art. Whether your interest and pockets are shallow or deep, you could easily be held captive for hours, lost in the endless spectacles and hidden nooks. It's an adventure, so may I suggest comfortable shoes? —Elizabeth Nelson
Two years ago I started reading (and devouring) the Smitten Kitchen blog. I have since made more than thirty of her recipes and have been waiting for her forthcoming first cookbook. This week she posted a sneak peek, so time to start some seasonal cooking—especially as farmer's markets everywhere have the first spring produce, like asparagus and rhubarb! —Emily Cole-Kelly
Most people will eat fifteen hundred PB&Js before graduating high school. I've easily consumed twice that since then. I love peanut butter. I love the taste of it mixed with a good jam. Statistics about the sandwich are always fascinating: women prefer creamy and men crunchy (I only eat crunchy); the vast majority of people put the peanut butter on first (I do, too, but it just makes sense, right?). Leave it to Ruth Reichl to make a great thing even better. Who knew that a little salt and heat could improve upon perfection. —Nicole Rudick
My invitation to the Met's Costume Institute Ball seems to have been mysteriously lost in the mail, but reading through the gorgeous companion volume to the Schiaparelli and Prada exhibition is (I'm sure) every bit as interesting, and nearly as glamorous. —S.S.