Posts Tagged 'Portrait of a Lady'
August 10, 2012 | by The Paris Review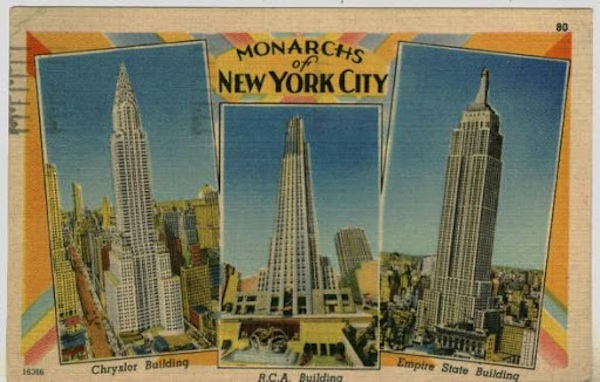 I didn't think I would ever read another book about Henry James. But here I am, three quarters of the way through Michael Gorra's Portrait of a Novel, a book-length study—or really, essay—on The Portrait of a Lady. It reads like an old-fashioned work of belles lettres, combining biography, travelogue, and literary history (plus a good deal of helpful synopsis) to explain how and why James wrote his best-loved novel. The explanation is full of grace and deep learning lightly worn. Yet Gorra takes for granted James's homosexuality, and his sexual knowledge, as well-established facts. In this sense, it is a book of our moment, a hi-def image of the Master coming into his own. —Lorin Stein
The host, for some reason, was taking Instamatic pictures of his guests. It was not clear whether he was doing this in order to be able to show, at some future time, that there had been this gathering in his house. Or whether he thought of pictures in some voodoo sense. Or whether he found it difficult to talk. Or whether he was bored. Two underground celebrities—one of whom had become a sensation by never generating or exhibiting a flicker of interest in anything, the other of whom was known mainly for hanging around the first—were taking pictures too.
I have Lorin to thank for introducing me to Renata Adler's 1976 first novel, Speedboat. Maybe its unconventional structure (a series of vignettes) and plotline (there isn't really one) are not for everyone. But for sheer linguistic pleasure, fierce intelligence, and a vivid picture of seventies New York, look no further. I breezed through it in a day and have been recommending it left and right with the kind of excitement I haven't felt in a long time.—Sadie O. Stein
Bruce Springsteen's music is the Staff Pick of my heart. "Bobby Jean" and "Secret Garden" give tremble to the word rock, while "Born to Run" accomplishes something in music that Holden Caulfield did in literature, honestly portraying the anxiety of adolescence in a desire to escape. The New Yorker's profile of Bruce Springsteen is a breathtaking homage to the now sixty-two-year-old rocker, who is set to embark on yet another world tour. The piece follows a young Springsteen watching Elvis on the black-and-white telly, takes us through his years of top-forty glory and out into a political movement that gave hope to the country. The profile shows that there is still heart in the music industry—even if that heart was born in Jersey. —Noah Wunsch
February 28, 2012 | by Orlando Whitfield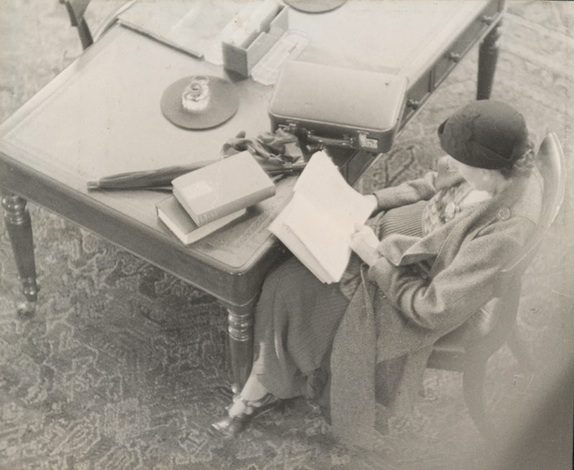 Once a month or so when I was a small boy, my father and I would spend a Saturday morning together in the St. James's area of London, later meeting my mother and sister for lunch at a restaurant close by. The routine, which never varied and whose endpoint was always the same, started with a haircut at a Turkish barber's above a clothes shop on a busy shopping street.
Descending into the world again, with newly cut hair, the facades of Jermyn Street—brassy, glazed, filled with the refined and adult promise of brogues, horn-handled hairbrushes, and silk pajamas—stretched left and right before us. Around the corner, through a short flurry of alleys, we came to St. James's Square: home, in the northwest corner, to our destination, the London Library.
The library building is tall and slim, squashed into the corner between a stately townhouse and the Cypriot Embassy. My first impression of the place was of disjunction; inside and outside do not match up. In a third-story window, an owl perches on the sill (further inspection reveals it to be a decoy). In the stacks, through the latticed metal walkways, as in Borges's The Library of Babel, "you can see the upper and lower floors, endlessly." In the fifteen miles of shelving, desks appear at random, with or without a corresponding chair; members and librarians flit past, fragmented faces visible through rows of books. My father and I never stayed long, fifteen minutes or so at most. We returned his books to the librarians, picking up any that had been set aside, and then flung ourselves like hunters into the warren of the stacks.
I joined the library for myself when I was about eighteen and soon the place became an addiction, an obsession. In the summer before university, when many of my friends were embracing their new freedom on beaches or riding trains across Europe, I explored those corridors, picking out books with titles like The West of Buffalo Bill, and Ten months among the tents of the Tuski: with incidents of an Arctic boat expedition in search of Sir John Franklin, as far as the Mackenzie River, and Cape Bathurst. I chose at random. I found, and reveled in, shelving sections like "S. Devil &c.," "S. Fingerprints," "H. Exhumation," "T. Hints for Travellers," "S. Flower Arrangement," and my favorite, "S. Fools." Read More »