Posts Tagged 'Portnoy's Complaint'
April 13, 2012 | by Lorin Stein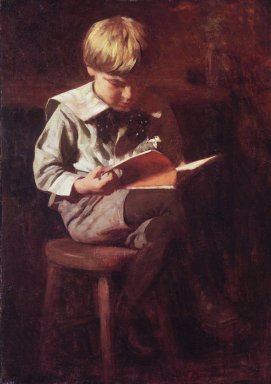 Dear Paris Review,
I'm a second-semester senior in high school and currently find myself with a lot of empty time. I also have an open summer ahead with plenty of time to read books. Do you have any novel recommendations for someone about to enter college?
Our friends at n+1 devoted an entire pamphlet to the question, more or less: What We Should Have Known. Our advice is more equivocal: the main thing is to have a whole bunch of books so you can switch if you get bored.
With that caveat, and in no special order: To the Lighthouse, Sons and Lovers, Howard's End, Invisible Man, Brideshead Revisited, Girl in Landscape, Pnin, Rebecca, The Crying of Lot 49, The Broom of the System, Two Girls, Fat and Thin, Portnoy's Complaint, War and Peace, Crime and Punishment, The Transit of Venus, The Death of the Heart, The Tetherballs of Bougainville, Home Land, Cane, As I Lay Dying, The Sun Also Rises, Confessions of a Mask, The Savage Detectives, The Picture of Dorian Gray, Marius the Epicurean, First Love, First Love and Other Sorrows, and Moby-Dick.
I recently read Lolita and have since been obsessed with Nabokov. What are other Russian novels, or to broaden the list, European novels that you would recommend?
Have you read others novels by Nabokov? My favorite is Pnin (see above). The tricky thing about your question is that no European writes like him—or if they do, it's in a language I can't read. The most Nabokovian writer I know is John Updike, but he's American. Try the Rabbit books. You might also like Javier Marías: start with A Heart So White. And if what you really want is European, magisterial, and ironic, there's Lydia Davis's new translation of Madame Bovary. Nabokov almost certainly wouldn't approve of the translation—he never approved—but I think he would disapprove less than of the others. Read More »
January 13, 2012 | by Lorin Stein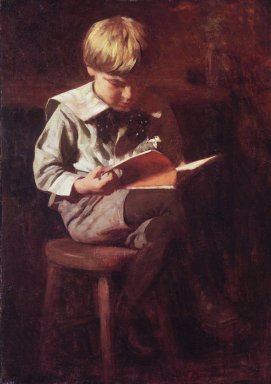 I take great and perverse joy in reading insulting, inflammatory, and slanderous correspondence between authors, publishers, and celebrities. Could you recommend some particularly bilious rivalries?
As Mr. Wilson so justly proclaims in the beginning of "The Strange Case of Pushkin and Nabokov," we are indeed old friends. I fully share "the warm affection sometimes chilled by exasperation" that he says he feels for me. In the 1940s, during my first decade in America, he was most kind to me in various matters, not necessarily pertaining to his profession. I have always been grateful to him for the tact he showed in refraining from reviewing any of my novels. We have had many exhilarating talks, have exchanged many frank letters. A patient confidant of his long and hopeless infatuation with the Russian language, I have always done my best to explain to him his mistakes of pronunciation, grammar, and interpretation. As late as 1957, at one of our last meetings, we both realized with amused dismay that despite my frequent comments on Russian prosody, he still could not scan Russian verse. Upon being challenged to read Eugene Onegin aloud, he started to do this with great gusto, garbling every second word and turning Pushkin's iambic line into a kind of spastic anapaest with a lot of jaw-twisting haws and rather endearing little barks that utterly jumbled the rhythm and soon had us both in stitches.
So begins the famous response, by Vladimir Nabokov, to a negative review by Edmund Wilson in The New York Review of Books. The book: Nabokov's translation of Eugene Onegin. A fun game to play: Exactly where does Nabokov start to show his teeth? Is it "the tact he showed in refraining from reviewing any of my novels"? Or "not necessarily pertaining to his profession"? Or even that "justly" in sentence one?
Six years later, when Norman Mailer was attacked by Gore Vidal in that same magazine, Mailer took his case to the masses—on The Dick Cavett Show—with less sinuous results. The lesson, most publishers will tell you, is never respond. But it's awfully good TV.
I am taking a beginning poetry class and am expected to write imitations of poets on the class list. What should I be careful to do or not do? What should I pay attention to in an imitation?
To get the most out of the exercise, try to make the meter sound exactly like the meter of the poem you're imitating. And make sure the teacher checks your work. The meter will look and sound right to you—and if you are a beginner, it will almost certainly be wrong. (You will say your words out loud in your head as if they marched along ka-thunk, ka-thunk, ka-thunk, when in fact they will go baah-duh-dee, buh-dee-doo.) Don't get hung up on matching the vocabulary of the old poems. You won't get it right, and it will sound fake. Use words that are more or less natural to you.
And have fun! Read More »