April 28, 2015 | by Sadie Stein
"That parrot," he said at last. "You know something? It had me completely fooled when I first saw it through the window. I could have sworn it was alive." "Alas, no longer." "It's most terribly clever the way it's been done," he said. "It doesn't look in the least bit dead. Who did it?" "I did." "You did?" "Of course," she said. "And have you met my little Basil as well?" She nodded toward the dachshund curled up so comfortably in front of the fire. Billy looked at it. And suddenly, he realized that this animal had all the time been just as silent and motionless as the parrot. He put out a hand and touched it gently on the top of its back. The back was hard and cold, and when he pushed the hair to one side with his fingers, he could see the skin underneath, grayish black and dry and perfectly preserved. "Good gracious me," he said. "How absolutely fascinating." He turned away from the dog and stared with deep admiration at the little woman beside him on the sofa. "It must be most awfully difficult to do a thing like that." "Not in the least," she said. "I stuff all my little pets myself when they pass away. Will you have another cup of tea?" "No, thank you," Billy said. The tea tasted faintly of bitter almonds, and he didn't much care for it. "You did sign the book, didn't you?" "Oh, yes." "That's good. Because later on, if I happen to forget what you were called, then I could always come down here and look it up. I still do that almost every day with Mr. Mulholland and Mr. … Mr. …" "Temple," Billy said, "Gregory Temple. Excuse my asking, but haven't there been any other guests here except them in the last two or three years?" Holding her teacup high in one hand, inclining her head slightly to the left, she looked up at him out of the corners of her eyes and gave him another gentle little smile. "No, my dear," she said. "Only you." —Roald Dahl, "The Landlady"
We all know that cyanide tastes like almonds. If something is almond-y, and you're somewhere sinister, well, mister, look out! You've been poisoned. I first learned this from the Dahl story cited above–or, more accurately, from the episode of Alfred Hitchcock Presents based on the story. 
But generally, one assumes, writers only know this themselves via hearsay. They know—like the rest of us—that cyanide smells like "bitter almonds." As one article explains it, "in murder mysteries, the detective usually diagnoses cyanide poisoning by the scent of bitter almonds wafting from the corpse." In its pure form, cyanide apparently does have an almond-like scent—and this makes sense, since the toxin is found in the wild form of the nut. Read More »
July 30, 2012 | by Amie Barrodale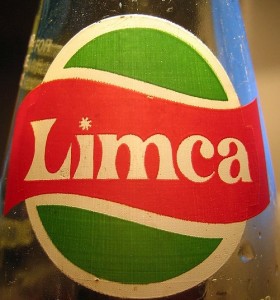 The hotel was five stars but down-at-the-heels. It was the beginning of the off-season, so there were not many guests, and there were not going to be many guests for three months. For twenty dollars, we had arranged an upgrade to the best suite. It probably could have been done for less.
The suite had a lot of switches on the walls. The following morning, when our breakfast came, someone from the kitchen called and said the waiter was outside because of our DO NOT DISTURB sign. We let him in. It was seven a.m., and we had a long program that day. We did not come back to the hotel until two, and only then to get our passports from the safe—they were required for admission to a place I wanted to go.
We were waiting for the down elevator when Rajiv approached us. A member of the housekeeping staff, he was young and handsome, if a little short. His skin emitted light.
He approached quickly, withdrawing a key from his vest, saying, "Are you in room 427?"