April 11, 2014 | by Dan Piepenbring
We're still recovering from Tuesday's Revel, where some five hundred people gathered to honor Frederick Seidel with the Hadada Award, presented by John Jeremiah Sullivan. Lydia Davis presented Emma Cline with the Plimpton Prize for Fiction; Roz Chast presented the Terry Southern Prize for Humor to Ben Lerner; and Martin Amis, Zadie Smith, and Uma Thurman all read from Seidel's work. We could say a good time was had by all, but why not let the pictures tell the tale? It was a spectacular evening. You can read accounts of the fun from Page Six, Women's Wear Daily, and Guest of a Guest. Be sure to take a look at all the photos here, too. See you next year!
Photos by Clint Spaulding / © Patrick McMullan / PatrickMcMullan.com
March 22, 2013 | by Sadie Stein
A few weeks ago, we asked you to send us your best portrait-of-the-artist-as-a-young-person photos for a chance to win a Frank Clegg briefcase. Read on for a slideshow of exceedingly sensitive finalists … and one gloriously pretentious winner!
Third Place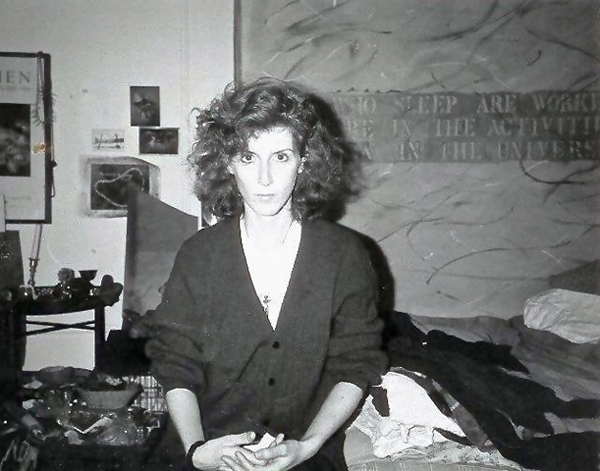 This would be mid- to late eighties. I had just finished writing my first novel, calling it Bad Girls of Ireland. I would like to note, for the record, that while the book remains unpublished, I stand firm in my belief that it was the first to wear that "bad girls" label which became a thing in the early nineties (before we had memes, kiddies).
At the time I thought it was an appropriately high/low moniker to slap on two hundred pages that were (let's be honest) too esoteric to be legible to anyone else on earth; in retrospect it sounds kind of cheesy. I think you had to be there. Influences? Joyce, naturellement. Nabokov, Calvino, Rilke, Duras, Cortázar, all of those Zone books about the body. Jung! Was I a mo girl swimming in a pomo stream, or the reverse? From the outside my life looked way more like a Tama Janowitz story than the Kathy Acker one that was going on in my head, right down to the jewelry-selling on the street. Earrings—singletons only, made out of broken glass I collected at bus stops. Some insufficiently considered "performance art." You get the picture. Read More »