Posts Tagged 'Phil Jackson'
January 22, 2016 | by Rowan Ricardo Phillips
How the Knicks learned to trust.
Hustle and trust—the meaning of abstractions like these comes from the actions and decisions that form around them, and its these I've always preferred to focus on. The context gives meaning to the concept. You hustle by hurrying, running, rushing, conning, seducing, overextending. You trust by impeaching your intuition, surrendering control. When someone says "I trusted you," the phrase is loaded with all the actions that came from that trust: the person comes almost to embody trust, just as anyone who's always hustling can only be called a hustler. I think of Malbecco, the perennially jealous husband in Book III of The Faerie Queene, so consumed by his suspicions that he becomes jealousy itself: Read More »
December 19, 2012 | by Rowan Ricardo Phillips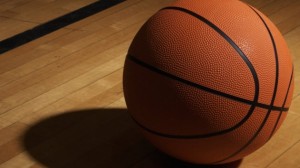 The most common score in basketball is 2-0. It tends to be the point of departure from which thousands upon thousands upon thousands of basketball games subsequently differentiate themselves. Yes, of course the game can break its goose eggs with a three-pointer from behind the line, or the enduring "and one" basket and free throw, or it can begin with one of two free throws made after a personal or technical foul. 1-0, 3-0: as far as basketball scores go these are baroque figures: one bland, one grand. But 2-0. One basket made inside the arc with no response yet from the other team. It's the primordial moment of the game in motion. The opening bell. The icebreaker.
Twenty seconds into last night's game in Madison Square Garden, when Raymond Felton dribbled hard to his left, flattened out from the left elbow of the lane, dropped his shoulder as though heading full-steam on an angle toward the hoop, and then, instead, took a sudden step backward, elevated, and rattled in a fifteen-foot jump shot, the New York Knicks led the Houston Rockets by the pristine score of 2-0. The crowd cheered. I watched and couldn't help but wonder: Would tonight be Felton's night? I have trouble recalling another ballplayer with Felton's knack for being both mercurial and dependable always and at the same time. He can shoot you out of a game you have no business losing. He can shoot you to a victory against the best competition. Yet, as strange as this must now sound, he basically plays the same game every game. He always looks to run the offense. And he rarely turns the ball over (a trait he should get far more credit for). Read More »