Posts Tagged 'Pedro Páramo'
September 21, 2012 | by Sadie Stein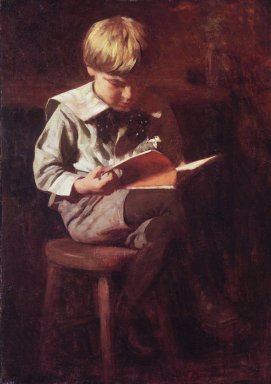 Dear Paris Review,
I am currently suffering from a major depression, which has caused me to lose my job and my relationship. I see a therapist and a psychiatrist, and I believe and hope I'm beginning to recover. I have been a major reader all my life, but the depression has made it difficult for me to concentrate, so I haven't been able to read much lately. I've been reading bits and pieces of books I've read before many times (Darkness Visible, Diving Into the Wreck), trying to get something from them.
I suppose I'm looking for two different types of book as I recover: books that will show me why to live and how, and books that will allow me to escape my present torture. Both need to be pretty easy to follow—for instance, I recently bought The Myth of Sisyphus after reading William Styron's reference too it, but it's too difficult for my slow brain right now.
Thank you.
Dear friend,
I've been where you are and know exactly the state you describe: one of the many distressing aspects of depression is the inability to lose yourself—and for those of us who have always found comfort in books, this is particularly scary. It goes without saying that everyone's recovery process is different, and without a sense of your exact tastes—although it is clear you are an ambitious and curious reader with wide-ranging interests—it is a little tricky to suggest comfort reads. (After all, that is so bound up with one's history and associations, no?) But I can tell you what has worked for me, and for some people I know, and hope that the suggestions, and the knowledge that you are in good company, will prove helpful.
December 19, 2011 | by Francisco Goldman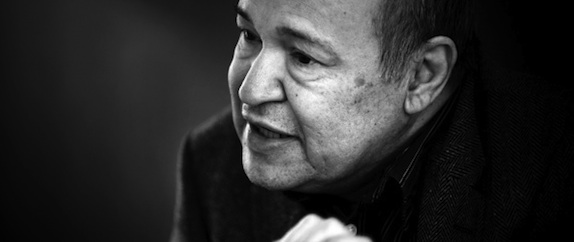 Roberto Bolaño considered Daniel Sada to be without rival among Mexican writers of their generation. Both were born in 1953. Bolaño spent his adolescence in Mexico, and even though some of his greatest novels and stories have Mexican settings, he never set foot there again after moving to Spain in his early twenties. I imagine that Bolaño must have relied, at least to some extent, on Sada's novels—Sada's perfect ear and exuberant re-creation of Mexican voices, the voices of the Mexican desert north especially—while writing his own Mexican masterpieces. Sada's works were a polyphonic parade of voices, a Mexican cacophony: shouts, laughter, violent, lewd curses, sweet whispers, song.
"It was a place rarely visited, but attractive, four kilometers to the south of Sombrerete. There was a barranca whose abyss made you want to stop and contemplate it, and a cascade of crystalline water, thin and capricious." So opens, modestly enough, Sada's novel A la vista, published months before his death this year, on November 18. In the next sentence, Sada strikes a more characteristic note: "También había un ornato de árobles por doquier"—that ornato is a peculiar and Sada-esque word, impossible to translate, the whole phrase delicious to pronounce, though all it means, really, is that there were also a lot of trees around, and "a temperate year-round climate." "The great thing about that place," Sada goes on to write, "was that it was limited to the efficacy of words, as no photograph existed to give a more precise notion of the supposed marvel." The description, the reader realizes by the end of the paragraph, is a set-up for a real estate scam. (As it turns out, there is no cascade, and no trees, only that abyss, and the climate.)
Bolaño compared Sada's baroque writing style to Lezama Lima's, by way of making the point that because the Cuban Lezama's baroque reflected the crowded natural effulgence of the tropics, Sada's baroque is a more impressive verbal invention, a baroque of the desert. Read More »