Posts Tagged 'peanut butter'
May 4, 2012 | by The Paris Review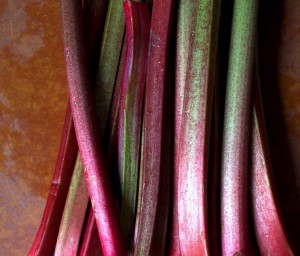 I'm hooked on The Briefcase, by Hiromi Kawakami, a sentimental novel about the friendship, formed over late nights at a sake bar, between a Tokyo woman in her late thirties and her old high school teacher. It's interesting enough to read about an aging woman drawn to an older man; when this attraction comes wrapped up in Japanese nostalgia for old fashioned inns, mushroom hunting, refined manners, and Basho, how can a person resist? I can only imagine what wizardry must have gone into Allison Markin Powell's translation. —Lorin Stein
There are so many intriguing events associated with the PEN World Voices Festival this week. One I'll be catching for sure is this little-seen documentary on Diane Arbus, actually a taping of the photographer discussing a slide show of her work in 1970. The viewing will be followed by readings from Diane Arbus: A Chronology by Francine Prose, Michael Cunningham, and Arbus's daughter, Doon. —Sadie Stein
The PULSE Contemporary Art Fair is here! Today through Sunday at the Metropolitan Pavilion, galleries from around the world are exhibiting the best of contemporary art. Whether your interest and pockets are shallow or deep, you could easily be held captive for hours, lost in the endless spectacles and hidden nooks. It's an adventure, so may I suggest comfortable shoes? —Elizabeth Nelson
Two years ago I started reading (and devouring) the Smitten Kitchen blog. I have since made more than thirty of her recipes and have been waiting for her forthcoming first cookbook. This week she posted a sneak peek, so time to start some seasonal cooking—especially as farmer's markets everywhere have the first spring produce, like asparagus and rhubarb! —Emily Cole-Kelly
Most people will eat fifteen hundred PB&Js before graduating high school. I've easily consumed twice that since then. I love peanut butter. I love the taste of it mixed with a good jam. Statistics about the sandwich are always fascinating: women prefer creamy and men crunchy (I only eat crunchy); the vast majority of people put the peanut butter on first (I do, too, but it just makes sense, right?). Leave it to Ruth Reichl to make a great thing even better. Who knew that a little salt and heat could improve upon perfection. —Nicole Rudick
My invitation to the Met's Costume Institute Ball seems to have been mysteriously lost in the mail, but reading through the gorgeous companion volume to the Schiaparelli and Prada exhibition is (I'm sure) every bit as interesting, and nearly as glamorous. —S.S.
August 19, 2011 | by The Paris Review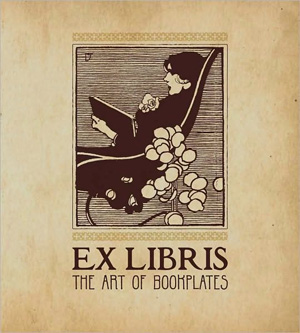 I spent probably an hour paging through Martin Hopkinson's Ex Libris: The Art of Bookplates at the Strand last week, then went back and bought it. If there's such a thing as bookplate porn, this gorgeous book is the ultimate. —Sadie Stein
I've been reading Robert Gottlieb's Lives and Letters, a wonderful collection of essays on some of the century's most illustrious figures. The portraits of the women, like Sarah Bernhardt, Isadora Duncan, and Margot Fonteyn, particularly sparkle. But my favorite is the short piece on Diana Vreeland, who once said, "Peanut butter is the greatest invention since Christianity," about her daily lunch: a whole-wheat PB-and-marmalade sandwich, with a glass of scotch. —Ali Pechman
Adam Zagajewski's Unseen Hand came out in June, and I wish I hadn't waited until now to read it. —Clare Fentress

Between the Acts, Virginia Woolf's final novel, was edited by Leonard and published posthumously with his revisions. Cambridge's new annotated edition not only restores the original draft, but also provides a rich halo of context. –Deirdre Foley-Mendelssohn
While a staff pick praising the work of the Review's Southern editor John Jeremiah Sullivan feels a lot like Lemmy wearing a Motorhead shirt, Sullivan's forthcoming collection of essays, Pulphead, is hands down the best thing I've read all year. Sullivan's voice is straight out of bar stories, and his subjects—from Christian rockers at Creationfest to the Indiana origins of Axl Rose to proto–Tea Party protesters—line up for comic exploitation like so many fish in a barrel. But at the moment when lesser writers would pull the trigger and snigger, Sullivan steps back and asks you to understand the people he encounters on their own terms. Which is not to say the essays won't have you laughing louder than public decency allows—because they will. But it's their rare combination of bracing intelligence and empathy that stays with you. —Peter Conroy

My most anticipated summer film: Don't Fear the Internet. Next step is getting cast in the sequel to the Facebook movie (a girl can dream). —Mackenzie Beer

After discovering that Netflix is streaming a handful of films by Hong Kong maestro Johnnie To, I went straight for The Heroic Trio, a kinetic superheroine flick starring Michelle Yeoh, Anita Mui, and Maggie Cheung. Yes, it is that good. —Nicole Rudick
If you have a moment, try Mavis Gallant's Granta essay on "Memory and Invention." –S.S.
Passive-aggressive little notepad, you remind me of my fifth-grade teacher. Other than that, I have no theories as to what's going on here. Disturbing and fun! —A.P.