Posts Tagged 'Paul Holdengräber'
April 30, 2014 | by Dan Piepenbring
The filmmaker comes to BAM.
What, in retrospect, did we hope to hear from David Lynch last night? In "a rare public appearance," the filmmaker appeared in conversation with Paul Holdengräber at BAM, to a sold-out crowd. The people were there. Lynch was there. And so … now what?
It wasn't as if we expected to walk out with David Lynch decoder rings, finally capable, having listened to him, of educing his films' meaning. Much of their joy derives from their refusal to cohere. Nor could we reasonably hope to reconcile the work with the man—the gap between the Missoula-born Eagle Scout and the psychosexual Grand Guignol of, say, Blue Velvet has always been pretty difficult to bridge. That's all part of the Lynch magic, and you can hardly expect a guy to declaim upon the essence of his magic.
So why were we there, then? Did we simply want to see him bodily, to confirm the corporeal existence of a man whose work sometimes seems—extraterrestrial? Sure. But we also presumed we would learn something, anything, about him. Something new, something that qualified as insight: something that might make the whole Lynchian gestalt that much less opaque.
Such was not the case. Read More »
February 20, 2013 | by Sadie Stein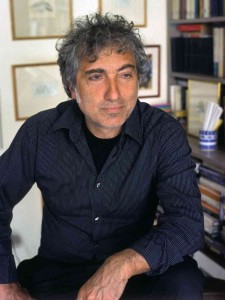 Called "one of the finest prose stylists at work in the language, an Emerson of our time," the psychoanalyst and essayist Adam Phillips joins Paul Holdengräber for a live Writers-at-Work interview on Monday, February 25, at the New York Public Library. In the tradition of Paris Review interviews, Phillips will discuss writing, life, and his most recent work, Missing Out: In Praise of the Unlived Life.
See program details here.
To receive a $10 discount off general admission, click here and enter code FRUSTRATION at checkout.