June 21, 2012 | by Thomas Gebremedhin
I remember reading my first Ann Beattie story. I was sitting in my dorm room on a loft bed with a hard mattress. This was in North Carolina, at night. The dorm was a big stone structure with crenelated battlements that made me dream of castles. My room overlooked the main quad, and I often heard boozy students in the background, college kids stumbling from the buses as they made their way across the lawn and back to their rooms. I was reading from a paperback copy of Park City. I don't recall much else. I was probably in sweats and an old tee that smelled like pot, lying on my bed, legs crossed with Beattie's book upright on my chest. Since it was late, I had likely already eaten dinner—gluey pasta and mozzarella sticks delivered in foil pans. Maybe the door was locked. But what I do remember is this: the soft shiver that gathered at the back of my neck as I flipped through the final pages of "The Burning House" and, in the end, chilled me to my core.
After that first story, I kept reading. Aside from admiring her effortless, cool prose, I was drawn to Beattie's gay characters. They were everywhere—"The Burning House," "The Cinderella Waltz," "Gravity"—and they were so different from the kinds of gay characters I was used to reading about. None of them were dying of AIDS or getting beat up or coming out to their parents. Instead, they drank Galliano by the bottle and ashed their joints in unusual places—a boiling pot of sauce, for instance. The same could be said for the other characters who populated Beattie's fiction. Their problems were so … ordinary.
But if you lined me and Beattie's characters up, I'd stick out like a sore thumb. Here's the difference: Beattie's boys and girls are Greenwich, Connecticut; I'm just a kid from Columbus, Ohio. They're post-Woodstock; I'm post-Britney. Even though I've traveled with parents as far as Rome and the Red Sea, we don't have a mountain home in Vermont. We don't have friends who own an art gallery in SoHo.
February 3, 2011 | by Thessaly La Force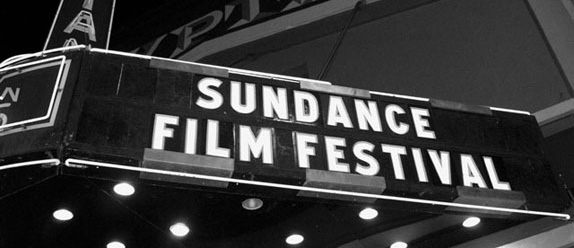 According to festival lore, in 1981, the film director Sydney Pollack suggested to Robert Redford that he move Sundance from Salt Lake City in September to Park City in January, arguing that the lure of fresh powder would attract more Hollywood types to Utah. Redford did exactly that, and now, after touching down in Salt Lake, Sundance-goers must drive almost an hour into the plush Park City, which stands at seven thousand feet above sea level and is home to one of Utah's four Whole Foods and the United States Ski Team.
It's easy to feel like you're sitting in a model train as your bus snakes around the bottom of the mountain to get to a theater. The infrastructure from the 2002 Olympics lingers. The houses are built for renting, as if they were meant to be on reality television: beds and bathrooms galore and, of course, a hot tub. Like many resort towns where the tourists outnumber the locals, there's a weird hybrid of heartland authenticity and city-slicker trendiness. On Main Street, women walk around in fox coats and Sorrel boots, though at night, you might catch one in bare legs and stilettos, trying to avoid the black ice, feeling just as out of place as Pale Male, the Central Park–dwelling Red-Tail Hawk, would if he were ever to venture to the Rockies. In the mornings, you can observe people in ski gear, their feet locked into plastic boots, waiting for buses next to publicists, reporters, and the occasional obnoxious-man-on-his-cell-phone who is, one is made to presume, making a big deal.