November 29, 2012 | by The Paris Review
Our Winter issue takes you north, to an unusual conference in Oslo with John Jeremiah Sullivan, Elif Batuman, Donald Antrim, and filmmaker Joachim Trier. In addition to the proceedings of the first Norwegian-American Literary Festival, this December we bring you new fiction from James Salter, Tim Parks, and Rachel Kushner, poems by Linda Pastan, Ben Lerner, and Yasiin Bey (aka Mos Def), an interview with Susan Howe, and much more.
Here's Joachim Trier on literature and film:
In Norway we have a great tradition of writing literature, whereas cinema … historically this is not our strength. A Norwegian friend of mine interviewed Don DeLillo and asked him, "What do American writers talk about, when they hang out casually?" DeLillo said, "We talk about movies." I felt so proud!
... and Donald Antrim on the fantastical:
When I began writing in earnest, I wrote stories that were modeled on the stories I thought I should write. The stories were about my family, mainly, about my alcoholic mother and about being her son, but they weren't successful. They were dutifully written and they failed ... I went into a depression over this. I didn't know what to do. I got out of the funk eventually, through the fantastic, through making up other worlds.
... and Elif Batuman and John Jeremiah Sullivan on false starts:
BATUMAN

My editor at The New Yorker was like, Why don't you just skip the whole part where you do all the wrong things and just do the right thing.

SULLIVAN

Thank you. Thank you, editor.

BATUMAN

And then he was like, Of course I'm just joking. He wasn't joking!
Neither are we. Subscribe now.
June 5, 2012 | by Elisabeth Donnelly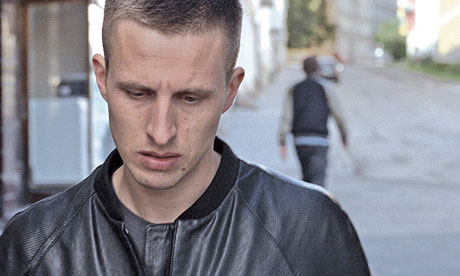 The best films scramble your brain, changing you slightly. You emerge from the dark with new, blinking eyes, adjusting to a different world. It's why for many of us a good movie is a small miracle, worthy of devotion. So far, Norwegian director Joachim Trier has made two such small miracles, Reprise and Oslo, August 31st. Two sharp films that, when I saw them, settled down into some small part of me, changing the way I thought about youth, ambition, and the meaning of life, if only for a night.
I suspect the films of Trier speak particularly to anyone with literary ambitions, anyone who knows what it's like to be besotted by a work of art and anyone who wants to create something strong and beautiful and true. The director has an uncanny eye for the worries of sad young men afflicted with dreaminess about art and ideas, the same sort of disease written about in Walker Percy's The Moviegoer or Richard Ford's The Sportswriter. His exuberant, French New Wave–influenced debut, Reprise, is the story of two boyish twenty-something writers wrestling with literary ambitions and madness. Reprise is charming, formally daring, and focused on youthful folly; in Oslo, August 31st, the folly is over, and it's time for the morning after.