March 14, 2014 | by Sadie Stein
There is no time that is not hard and complicated. Disaster is never far away. But in the immortal words of Fred Rogers, "When I was a boy and I would see scary things in the news, my mother would say to me, 'look for the helpers. You will always find people who are helping.'" This can be hard for grown-ups to remember when buildings explode or planes vanish out of the sky.
One of the true helpers, if you ask me, was Akira Yoshizawa, whose work stopped me in my tracks when someone shared it with me earlier today. "The grandfather of origami" was born on March 14, 1911, in Kaminokawa, Japan. Until his forties, he lived in poverty, choosing to devote himself wholly to the art of paper-folding. He was frequently inspired by nature. Read More »
March 28, 2012 | by Sadie Stein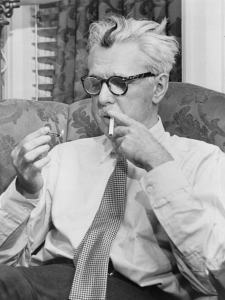 A cultural news roundup.