June 24, 2014 | by Rowan Ricardo Phillips
The Netherlands and its flexible formations.
France '98 remains the standard for World Cups in my lifetime. The number of great players in their prime, the quality of the games in the knockout rounds, the last-second drama of the now (thankfully) abolished Golden Goal—a rule by which the first team to score a goal in extra time won—it all proved irresistible. France as a nation had turned to embrace the right, and up had risen the National Front; nevertheless, people traveled in happy droves to spend days, if not weeks, in their dream of Romantic France. During those June days, football flourished under what should have been a crushing paradox of love and hate, more felt than fully understood.
Brazil '14 is not France '98, but it's getting close. Its group stage has been unquestionably better. Both tournaments have been played in times of terrible turbulence, providing a welcome distraction for some and annoying others—as in 1998, regardless of the result, it will be a national triumph and a national disgrace.
Yesterday, a friend asked me how I feel about it all. But do we feel about anything as an "all" or a whole? Aren't there portions we consciously or unconsciously admire, see, unsee, or detest? At times, the games in this World Cup have been so good that I've had to close my eyes and put my head back in order to clear my mind, to review what I've just seen, a team's movement, or the sounds of the match, the commentators chasing the game, the mazy motion of New York City midday summer noise sidewinding through my open windows.
Yesterday, I found myself closing my eyes in dismay. The Netherlands, a.k.a. the Oranje—in homage to their royal color, inherited from Willem van Oranje–played Chile for the top spot in Group B. Both teams were undefeated, having trounced the defending champ, Spain, and discarded Australia. Because of goal difference, Chile needed to win this final game in order to top the group; Holland needed only a draw. At a time when some teams were already being eliminated, these two were comfortable in knowing that they would both move on—still, there was much at stake in a seemingly inconsequential game. Assuming Brazil were to beat Cameroon in the later game—as they ended up doing—the runner-up of Group B would play Brazil in the next game, and afterward the loser would have to go home. Brazil has hardly been sharp thus far, but if you can avoid playing Brazil in Brazil, especially in an all-or-nothing game, you'd better do it. But what if Brazil hadn't won? Or what if Mexico—for my money the best team of the tournament thus far—had absolutely routed Croatia, overtaking Brazil in Group A on goal difference? (This nearly happened.) Then the team that won Group B, rather than the runner-up, would've had the distinct nonpleasure of playing Brazil. In other words: everything was in the air. It was time to be flexible. Read More »
March 2, 2012 | by Sadie Stein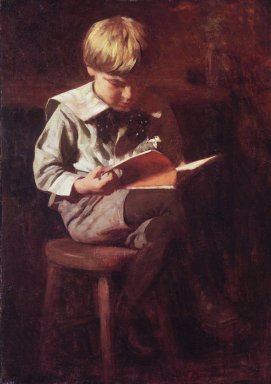 Dear Masters and Mistresses of The Paris Review,
I would like to take you up on your offer for free advice. Could you, as arbiters of high taste and culture, please settle a disagreement that occurred between me and my husband this morning?
He just purchased a very nice Western-style shirt by Ralph Lauren that is clearly salmon-hued (or coral). We agree on this much. The point of disagreement comes when I lazily refer to salmon as pink. He contends that salmon is much more closely related to orange. I contend that salmon/orange/pink all derive from the primary color red and so can also be thought of as pink.
Might you have any unbiased, quasi-official information in your arsenal to settle this marital spat? Our cocktail hour this evening depends on it.
Most sincerely,
Suzanne (Austin, Texas)
For starters, why does your husband object to pink in the first place? As he doubtless knows, the association of pink with femininity is a relatively modern phenomenon, and in any case, it's the one color that can truly be said to flatter all complexions.
Those watching the pre-Oscars red carpet this past Sunday will recall that Michelle Williams's Louis Vuitton gown spawned exactly such a discourse. (Tim Gunn, to my mind, settled the debate when he came down on the side of "coral.") It's a largely arbitrary determination, at the end of the day.
Since salmon is so often twinned with the word pink, I feel safe in asserting that it is, indeed, on that color spectrum. (Although the actual flesh of the fish varies greatly in hue.) However, when you claim that orange is a shade of pink, well, you've lost me: it's a different color. So I think you both score points here.
(All that said, in my experience, whenever a man gets defensive about a garment's color and trots out "Nantucket red" or "salmon," we're dealing with pink.)
I am heading off to the last frontier (Alaska) from the crowded metropolis of New York. What books would you recommend to enhance my journey?
When I was young, my grandfather gave me a copy of Margaret Murie's Two in the Far North, an account of growing up in the Alaskan wilderness. I loved it. It's an evocative portrait of a very different time in the state, and interesting in that the author and her husband went on to found the Wilderness Society. The Yiddish Policeman's Union may bear little resemblance to anything you encounter in the actual last frontier, but it's a good read. And a friend in Juneau recommends James Michener's Alaska, Into the Wild, and, if you're a mystery fan, any of Dana Stabenow's books. (Jack London goes without saying!) Read More »