Posts Tagged 'Opening Ceremony'
June 13, 2014 | by Jonathan Wilson
The opening ceremony; Brazil and Croatia.
When I switched on last night's World Cup opening ceremony, it first appeared that some São Paulo carnivalesque version of Macbeth was in production and Birnam wood was on its way to Dunsinane. A number of figures masquerading as trees were making their way around the field shaking their branches and twigs. But soon the trees had exotic birds for companions and then some children in white bounced on a trampoline while mechanical leaves unfolded and, of course, we were not in Scotland but a virtual rainforest, where the uncontacted tribe appeared to consist only of JLo, Pitbull, and Claudia Leitte. Luckily for them, the Amazonian jungle on display was the Disneyfied version, significantly denatured: there were no carnivorous plants in evidence or shamelessly sexual banana fronds. Two years ago, scientists discovered in a Brazilian river a new species of blind snake that looks like a penis. I do not believe it was represented during the opening ceremony. The tribe of three sang "We Are One (Ole Ola)," plucked from the Songbook of Truly Awful Tunes Written for Grand Occasions. The message held up until the twenty-sixth minute of the game that followed, between Brazil and Croatia, when Neymar received the tournament's first yellow card for slamming his forearm into Luka Modrić's throat.
We all know that Nature, even when significantly denatured, abhors a vacuum—so as soon as the rainforest had left the field, on came the teams. The Brazilians walked out with their right arms extended on to the right shoulder of the player in front, as if only their leader could see.
Not seeing, as it turned out, was a theme of the game. The Japanese referee Yuichi Nishimura, for example, failed to see that the Brazilian striker Fred had not been fouled by Dejan Lovren, which led to Neymar converting the game-winning penalty. Nor did the ref see that Julio Cesar, Brazil's goalkeeper, had also not been fouled when Perisic had a goal disallowed. Or that Oscar's clinching third goal came after Rakitic had been blatantly fouled. Read More »
January 2, 2012 | by Jason Diamond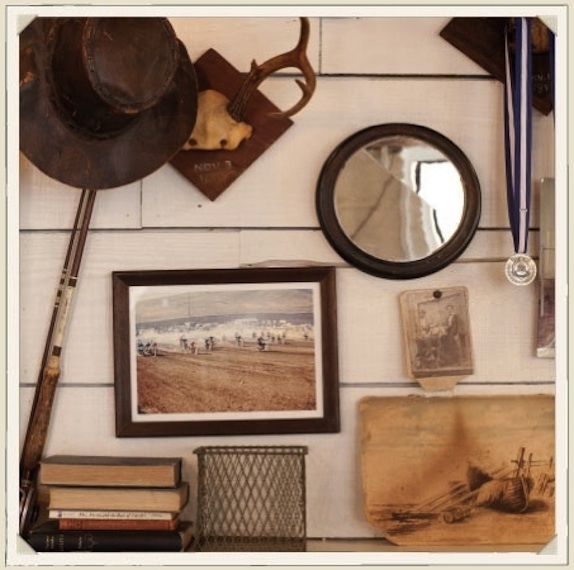 I recently found myself in need of an inexpensive suit that didn't look like I picked it up at a Salvation Army. Like countless other men in the same position, I headed to J.Crew. As I walked over the wide-planked wood floors of the store, I admired the chain's decor: framed copies of jazz albums issued in the 1950s by Columbia and Blue Note, movie posters from the French New Wave, Japanese fashion magazines, and a case full of leather bracelets, flasks, and knives. While one man took my measurements, I cheerily pointed to a copy of Leonard Cohen's book Beautiful Losers, which was nestled atop a display of shirts and quoted the author's best advice: Cohen "never discusses his mistresses or his tailor." The man laughed uncomfortably, then, looking at the book, admitted he wasn't actually a tailor ("I just work here on the weekends") and revealed that the copy of Beautiful Losers, along with the other books scattered around the store, were really just for show.
Long before Abercrombie & Fitch became a fixture in shopping malls across America, it was one of the first places Ernest Hemingway would visit when he came to New York. Fitzgerald and Plimpton favored Brooks Brothers, and Tom Wolfe crafted his trademark around New York tailor Vincent Nicolosi's white suits. Well-dressed writers are far from an anomaly, but recently there's been a twist in this trend: books are becoming the dressings for brands.Read More »