Posts Tagged 'One Hundred Years of Solitude'
April 22, 2014 | by Silvana Paternostro
In our Summer 2003 issue, The Paris Review published Silvana Paternostro's oral biography of Gabriel García Márquez, which she has recently expanded into a book. In celebration of García Márquez's life, we're delighted to present the piece online for the first time—we'll be running excerpts throughout the week. Read yesterday's installment here.
III
JOSÉ SALGAR: Gabo came to El Espectador with a bit of fame, but when he arrived it was the same as any ordinary reporter. He was a bit uncouth; he was from the coast, a hick, and very shy. He would arrive with bags under his eyes and his hair uncombed because he had been writing that thing. I told him we couldn't work like that. I would tell him to wring the swan's neck—that literature was a hobby and what he needed to do was incorporate those things that he was making up into real journalism.
JUANCHO JINETE: He wrote something about the wreck of a ship that belonged to the navy, which was carrying smuggled goods and threw one of the young sailors overboard. He wrote an article that no one dared to write in this country, because it dealt with the armed forces.
GUILLERMO ANGULO: It must have been around 1955, I went to El Espectador looking for him and they told me he had left to be one of their correspondents in Europe and was going to study film at Centro Sperimentale in Rome. He has always had a love affair with film. It's been disastrous. There isn't even one great film or script by Gabo. His ideas are wonderful, but his writing cannot be used to make movies. It seems to me a bit much to ask Gabo to be a great filmmaker in addition to a great author. I was going to study at the same place, so when I arrived there I went to look him up. He had left me a letter in which he explained where to get a hold of him: I should go to the second floor and I would run into a lady who sings opera wearing a towel wrapped around her head. So I went there and sure enough the lady showed up and I laughed and she got angry. I laughed because she came out singing opera with her head in a towel. Then I asked her about Gabriel García Márquez. She said, Who knows him? And she was right. Who had ever heard of him? Then Gabo sent me a letter telling me that he had left Rome for Paris. He was at 16 rue Cujas. I wrote him that I was going to be in Paris for six months and that we would see each other there. Read More »
September 21, 2012 | by Sadie Stein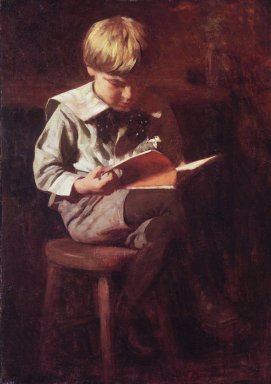 Dear Paris Review,
I am currently suffering from a major depression, which has caused me to lose my job and my relationship. I see a therapist and a psychiatrist, and I believe and hope I'm beginning to recover. I have been a major reader all my life, but the depression has made it difficult for me to concentrate, so I haven't been able to read much lately. I've been reading bits and pieces of books I've read before many times (Darkness Visible, Diving Into the Wreck), trying to get something from them.
I suppose I'm looking for two different types of book as I recover: books that will show me why to live and how, and books that will allow me to escape my present torture. Both need to be pretty easy to follow—for instance, I recently bought The Myth of Sisyphus after reading William Styron's reference too it, but it's too difficult for my slow brain right now.
Thank you.
Dear friend,
I've been where you are and know exactly the state you describe: one of the many distressing aspects of depression is the inability to lose yourself—and for those of us who have always found comfort in books, this is particularly scary. It goes without saying that everyone's recovery process is different, and without a sense of your exact tastes—although it is clear you are an ambitious and curious reader with wide-ranging interests—it is a little tricky to suggest comfort reads. (After all, that is so bound up with one's history and associations, no?) But I can tell you what has worked for me, and for some people I know, and hope that the suggestions, and the knowledge that you are in good company, will prove helpful.