August 29, 2013 | by Sarah Gerard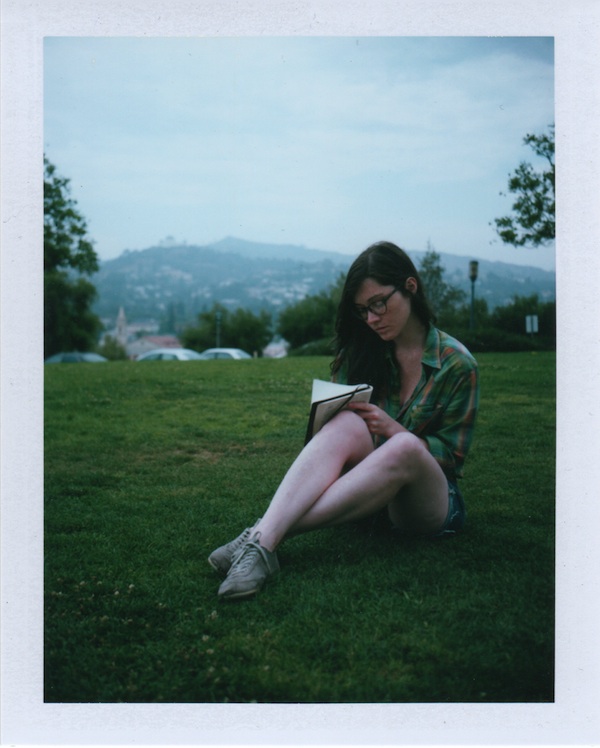 Read part 1 here.
People often ask me whether, as a writer, I prefer to write by hand or on a computer. Realistically, it depends on the kind of writing I'm doing, but for a long time I responded that I preferred writing on a computer because it's more difficult to write by hand and because writing on a computer is faster. "My thoughts move faster than my hand," I would say, as if one part of my body was smarter than the other. Of course, this was just an excuse. The first entry of my latest notebook includes the following passage:
How much time every day will I have to spend getting all of my thoughts down on paper? But they don't have to be all of my thoughts. But some may be left behind. Are they really that important? How important are my thoughts? That is the real question here.
The question of how much time every day is required for keeping a notebook is—like the question of the difficulty of writing by hand, or that of whether or not someone will read my notebooks, or the question of accuracy or inaccuracy—just a way to keep myself from making work that is "unpresentable." I don't mean unfinished—I mean not good. Over the last two years, I've managed to scare myself out of treating my notebook as a private space, and trick myself into using it only as a place to reflect on other peoples' public thoughts under the guise of intellectualism. It is the same fear that beset me three and a half years ago when I took my high school notebooks outside and burned them. What was I afraid of? Of someone I respect seeing work that I found embarrassing, maybe. Of being exposed as a fraud, as if, because I once filled entire notebooks with "free verse" poems about underage sex and drinking, I could never be considered a serious writer. Of someone thinking—proving—that I'm not good enough. Read More »
August 28, 2013 | by Sarah Gerard
When I decided to move to New York to pursue writing, I took all of the notebooks I'd kept in high school out back of my apartment and burned them on the sidewalk separating my building from my neighbor's. I didn't use an accelerant because I expected the paper to burn easily, for the whole pile to go up in flames at the toss of a single match. Instead, I sat on the sidewalk with book after book of matches, tearing the notebooks apart and crumpling them, holding individual pages over the flames so they would catch, watching the spiral bindings blacken but persevere into the eventual pile of ashes and scraps of brown paper left behind an hour later. When my roommate came home, she told me what I'd done was stupid.
I've kept a notebook since elementary school. Back then, I called it a diary because that's what my friend Christina called hers. I remember her reading me accounts of eating hot dogs, meeting a cute boy, doing homework: "factual" records of events that were, whether or not important, beats on which to hang memories. I fashioned my diary after Christina's but eventually grew bored and abandoned it. I didn't see the point; I didn't yet know what it meant to record the story of my inner life. I had a completely different relationship with my inner life then. There wasn't a sense of anxiety around the need to find words for those things I was thinking and feeling. That anxiety came a few years later, in middle school, when my social life took a downturn and I started to keep a notebook again. The first thing I wrote was a song, the lyrics and melody for which are lost forever, as is the notebook. Read More »