January 14, 2014 | by Sadie Stein
"Please don't confront me with my failures," sang Nico. "I have not forgotten them." I can sympathize. Said failures are particularly difficult to forget when they sit glowering at you from your refrigerator. I have often pitied noncooks who will never know the gratification of perfecting a recipe or the sense of achievement that comes from transforming disparate ingredients into something nourishing and pleasurable. But by the same token, these people will never know the heartbreak of a recipe gone wrong.
In her classic essay collection More Home Cooking, Laurie Colwin writes of attempting to make a custard in an inadequately equipped rental-house kitchen. When the mixture curdled, "I remember flinging the pot into the sink and flouncing out of the house in tears, which I wept bitterly in a pine wood surrounded by clavaria and Indian pipes."
My mother recalls a similar incident from her childhood in Palo Alto. Her own mother, never the most confident of cooks, somehow screwed up a lemon-meringue pie (there are many components to screw up) and, most uncharacteristically, hurled the misshapen pie out the window in a fit of tearful frustration. To this day, says my mother, the memory of rushing out into the yard and gobbling down the offending pastry off the grass with her father and brother remains one of the most thrilling of her early life.
To the noncook, these reactions probably seem excessive. But anyone who has gone through the process of inspiration, planning, shopping, and cooking understands the sense of total emptiness that accompanies such disappointments. After all, if cooking and feeding are the ultimate in social bonding and expressions of love—and we're constantly being told such things—then these failures strike at something deep. Read More »
June 11, 2012 | by Craig Hubert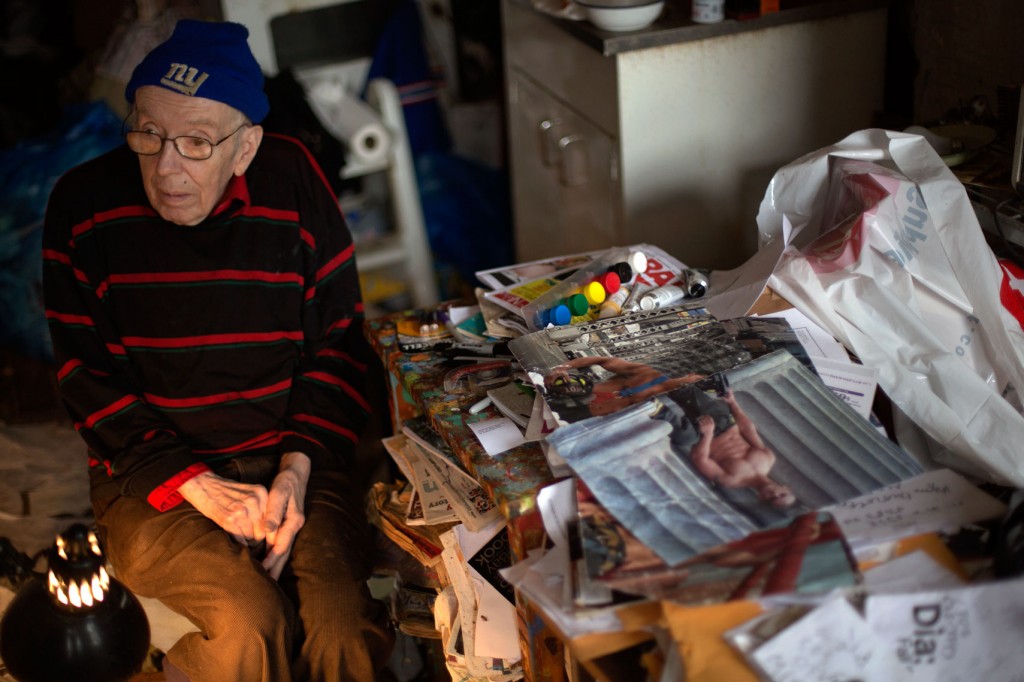 Taylor Mead is dishing gossip. "For our final exam"—in boarding school, where he studied English with the novelist John Horne Burns—"he said, write four hundred to five hundred lines of poetry from memory. It was unbelievable. He killed poetry for me. I haven't been able to read more than two poems a month since." Burns would later write a novel loosely based on his time teaching at the school, rife with homosexual undertones. Taylor said he would have enjoyed school if he knew all the great stuff that was happening behind the scenes. "If they want me to make a commencement speech, they better fasten their seat belts," he joked.
Taylor sat across from me at a small table near the front door of Lucien, a French bistro on First Avenue near the corner of First Street. When I walked in the door, the legendary East Village resident and professional bohemian was already sipping from a glass of Dewar's, waiting patiently. Lucien is Taylor's favorite restaurant; it's one of the few places he leaves the apartment for. At eighty-seven, he still resides in the neighborhood he has called home, more or less, for more than four decades. Now, though, he has trouble walking more than a few blocks. Read More »