November 1, 2012 | by Sadie Stein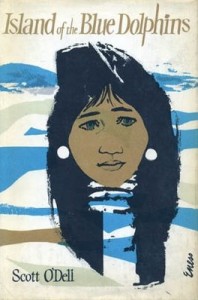 The Island of the Blue Dolphins was my home; I had no other.
After more than twenty years of searching, a Navy archaeologist believes he has found the cave on San Nicolas Island occupied by The Lone Woman—better known to many as the protagonist of Scott O'Dell's 1960 classic, Island of the Blue Dolphins. The Newberry Medal–winner was based on the true story of a Native American woman left behind when the rest of the Nicoleño tribe was evacuated from the channel islands by missionaries after the population was decimated by Russian fur traders; one story has it she returned to the island to search for her missing child.
Read More »