Posts Tagged 'New England'
December 22, 2011 | by Robin Bellinger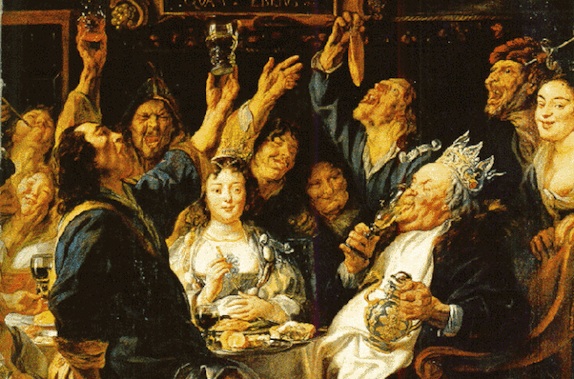 My school's Wassail Party was held in the upper-school cafeteria, at night. For us lower-schoolers, it was thrilling. We were not usually welcome on the big kids' campus, but after the annual candlelight service we were invited to eat miniature candy canes and Pepperidge Farm cookies in their vast, dim, low-ceilinged, linoleum-floored refectory. There was a big bowl of cold lime-sherbert punch, surrounded by elegant plumes of dry-ice smoke and a big bowl of warm, spiced apple juice—our wassail. When we were slightly older, we could join the choir that performed in the candlelight service. "Wassail, wassail, all over the town," we sang, "Our bread it is white, and our ale it is brown!" It felt quietly subversive even to sing the word ale, since we were, in our red jumpers and green neck ribbons, as wholesome as the gingerbread and apple juice served after the concert.
Wassail means "be thou hale," and it's what English farmers traditionally consumed to drink to the health of their apple trees on Christmas Eve or Twelfth Night Eve. The rite itself was also called wassailing and generally called for a bowl of hard cider or apple-spiked ale to be paraded about the orchard. The spirits of the trees were toasted; scraps of booze-soaked toasted bread were tossed into the branches; roots were given a dram. Read More »
November 23, 2011 | by Robin Bellinger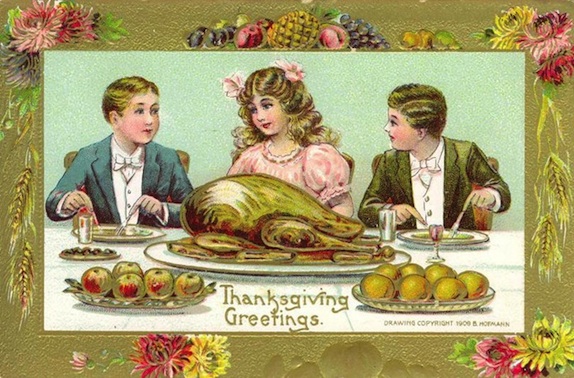 Among the many things for which I will give thanks this Thursday, foremost is the fact that I am not in charge of Thanksgiving dinner. Instead I'll be helping my mother in her kitchen, as she helped me in mine last year. It isn't that I dislike cooking, or even that I feed a real crowd; I cook every day, usually with pleasure, and we don't pull many extra chairs up to the table for the holiday. But sometime after the second pie has been baked and the turkey is in the oven and half the vegetables are ready but there is still so much to make, and the table not even set, I just want to sneak away without finishing up.
How great a disappointment I would have been to Sarah Josepha Hale, the woman who led the campaign to make Thanksgiving a national holiday. When Hale was thirty-four and the year was 1822, her husband died, leaving her with five children. Did she allow despair to overcome her stout Yankee heart? Never! She supported her family with that reliable moneymaker, poesy, before publishing a best-selling novel, and eventually going on to become the editor of the most influential women's magazine in America. Read More »