January 9, 2012 | by Matt Weinstock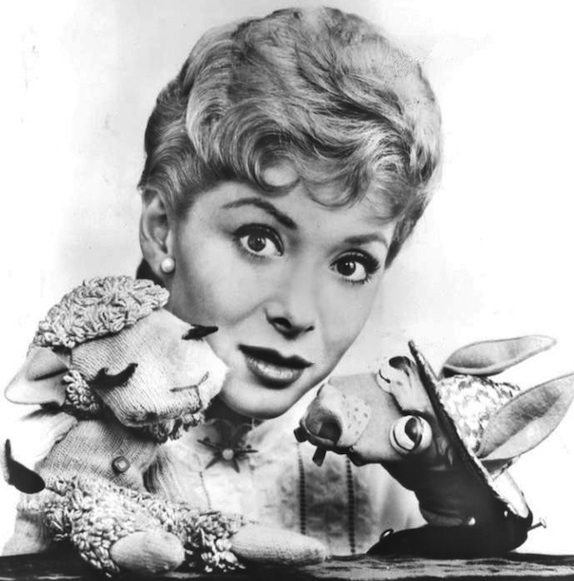 When recently asked his opinion of monogamy, John Waters said, "I don't need another person to make me feel whole. I feel crowded." The line immediately reminded me of ventriloquist Shari Lewis. Lewis wasn't crowded, exactly, with only three enduring creations—Lamb Chop, Charlie Horse, and Hush Puppy—but to me her career is emblematic of the simultaneously crowded and lonely nature of puppeteering. By Lewis's own admission, Lamb Chop's Play-Along, which I grew up watching during its run on PBS from 1992 to 1997, had no educational content. ("My show is not organized to educate," she said. "Sesame Street does that brilliantly.") Instead, Play-Along was a serialized sock-puppet soap opera ("At Home with Lamb Chop") which kept being interrupted by knock-knock jokes, songs, and gags (including an ingenious method of preslicing a banana so that it would tumble to pieces, Jenga-style, when unpeeled). The show was like Borscht Belt boot camp: a toolbox for kids who desperately wanted to be liked, full of little tricks to spruce up their personalities. Even Lamb Chop's laugh—a hesitant, schmoozy laugh that usually comes in response to jokes she doesn't quite understand—hints at her desire to fit in.
The show's emphasis on showmanship stressed me out as a kid, and I preferred the "At Home with Lamb Chop" sequences. They were absorbingly plotted but also had none of the perils of interaction, of trying to woo friends, of trying to follow along at home with your own banana. "At Home with Lamb Chop" offered the comforting suggestion that friends weren't necessary, that one could simply chop one's own personality to bits, and, earthworm-style, the pieces would all sprout heads and start bickering.
November 30, 2011 | by Josh Lieberman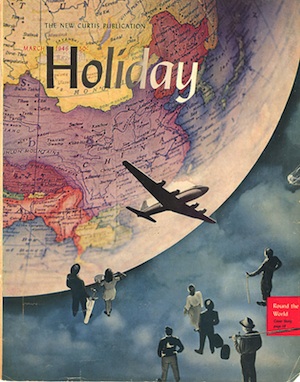 Here's how it begins. You are in a bookstore on the main drag of a small town. You walk along the mystery and western paperback sections, and then you see a wicker basket overflowing with Life magazines. You idly flip through the stack because you know Life was once an important cultural force but have never seen the magazine in person. The copies of Life are musty and torn, and in the middle of the heap you come across something called Holiday. It has the same heft as Life, more than a foot tall and surprisingly heavy, but in place of a black-and-white photograph on the cover there is a colorful swirling yellow illustration of the sun and the words "California Without Cliches." The magazine is from 1965 and you think it would look good on your coffee table. Also the ads are campy and fun ("San Diego Is a See-Do Vacationland!"), so you buy the magazine—why not, it's only a few bucks—and take it home. You turn on the TV and half watch Seinfeld as you flip through for the ads. Then you come upon "Notes from a Native Daughter," the Joan Didion essay you read in college but don't really remember. You read how California is only five hours from New York by jet but really that is just a delusion: "California is somewhere else." Now you are somewhere else. Seinfeld ends and another Seinfeld begins and you read the entire essay and then discover a piece by Ray Bradbury, your old pal from high school English. You read his rhapsodic paean to Disneyland ("No beatniks here. No Cool people with Cool faces pretending not to care, thus swindling themselves out of life or any chance for life"), and you think that's pretty good, too. You head back to the bookstore to see if they have any more issues of Holiday.
***
Whenever I mention to someone that I've started collecting old issues of Holiday, the excellent yet forgotten monthly travel magazine that was born after World War II and lived until the late seventies, the response generally falls between bafflement and irritation. "Why would you do that?" people ask, as though I've just admitted to hoarding old shoehorns or something truly sinister.