October 19, 2015 | by Sadie Stein
I dreamt last night of the three weird sisters:
To you they have show'd some truth. —Macbeth
In the Austin airport, there is an ad for a major national bank. "You keep it weird," it says. "We'll keep your rates low." (Okay, so I'm paraphrasing that second part—I stopped paying attention.) It refers, of course, to the famous Keep Austin Weird campaign launched in the early aughts by the Austin Independent Business Alliance. The movement was designed to promote small businesses and maintain the place's idiosyncratic character, and was later adopted by cities around the country in the face of corporate encroachment. 
You see Keep Austin Weird merch everywhere in the city, on mugs and tees and coffee carriers, all of it looking as un-weird as possible. But this bank ad was next-level. It was, as magazine people might say, almost too on-the-nose. Read More »
September 20, 2012 | by The Paris Review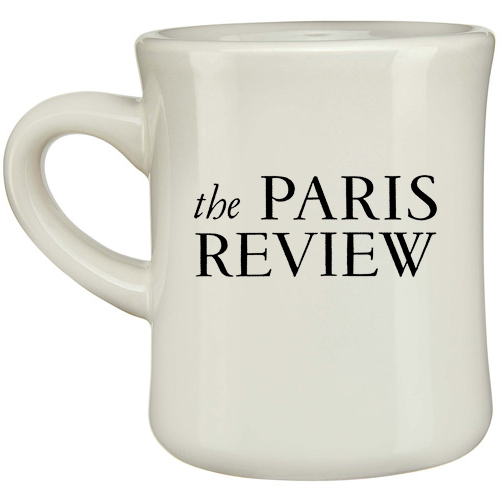 Friends! We are so excited about the enthusiasm with which you have greeted our super-duper new mug! (We can't wait either.) But we wanted to warn you: due to a slight print delay, they'll be shipping out a little later than we planned. We didn't want you to worry and thought we'd tell you right away: you will get your mug in plenty of time for fall cider sipping!
They will arrive in early October, so sit tight!