Posts Tagged 'Montenegro'
January 24, 2013 | by David Gendelman
This is the second installment of a multiple-part post. Read part 1 here.
Like Savićević, the Croatian Zlatko Kranjčar, fifty-six, had been a successful, offensive-minded player in his day, and one who understood the importance of international soccer. Nearing the end of his career in 1990 at the age of thirty-four, Kranjčar captained Croatia's first national game of its post-Yugoslavia era. As a coach he led the Croatian national team into the 2006 World Cup. He had experience, and a lot of it. When Savićević hired him in 2010 as Montenegro's new manager, it was Kranjcar's eighteenth year of coaching and his twentieth job.
Also like Savićević, Kranjčar had historically favored an attacking style of play, one that resembled the Yugoslavian teams of Montenegro's past. "The former Yugoslav players have the reputation as the Brazilians of Europe," said soccer journalist and Financial Times columnist Simon Kuper. At first glance, the Montenegro team appeared to be no different. Its two star players were strikers: Vučinić, the team captain, and Stevan Jovetić, who also plays in Italy, for Fiorentina. Read More »
January 23, 2013 | by David Gendelman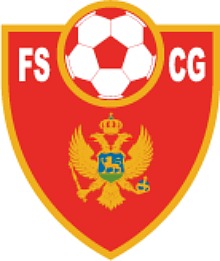 Mirko Vučinić showed up to the first day of soccer season this summer with a mustache. It was a thin one, and it made him look like a character out of an Italian neorealist homage to the dignity of the working class—handsome and proud, and heroic because ultimately he is up against forces that are far too great for him to succeed. Vučinić is the starting striker for Juventus, Italy's Serie A defending champion. To date, though, he may be most famous for dropping his shorts, placing them on his head, and running around the pitch in his underwear after he scored a goal in an international match against Switzerland in 2010. You likely wouldn't see that in an Italian neorealist film. But that's all right, because Vučinić isn't Italian. He's Montenegrin, and Montenegro has a story of its own.
The country, once a part of the former Yugoslavia, is one of the tiniest in all of Europe. Incredibly, its population of 657,000—about the size of Baltimore's—is the same as the number of registered soccer players in Poland, Montenegro's first opponent in its 2014 World Cup qualifying campaign, which began in September. In order to automatically qualify for the World Cup, Montenegro has to finish first in its group of six, or make it to a playoff match and finish second. The team's other opponents in the group include Ukraine, whose population of forty-five million is a mere seventy times larger than Montenegro's, and England, whose team is ranked sixth in the world and is the group favorite. Read More »