Posts Tagged 'Milton Glaser'
April 10, 2015 | by J. C. Gabel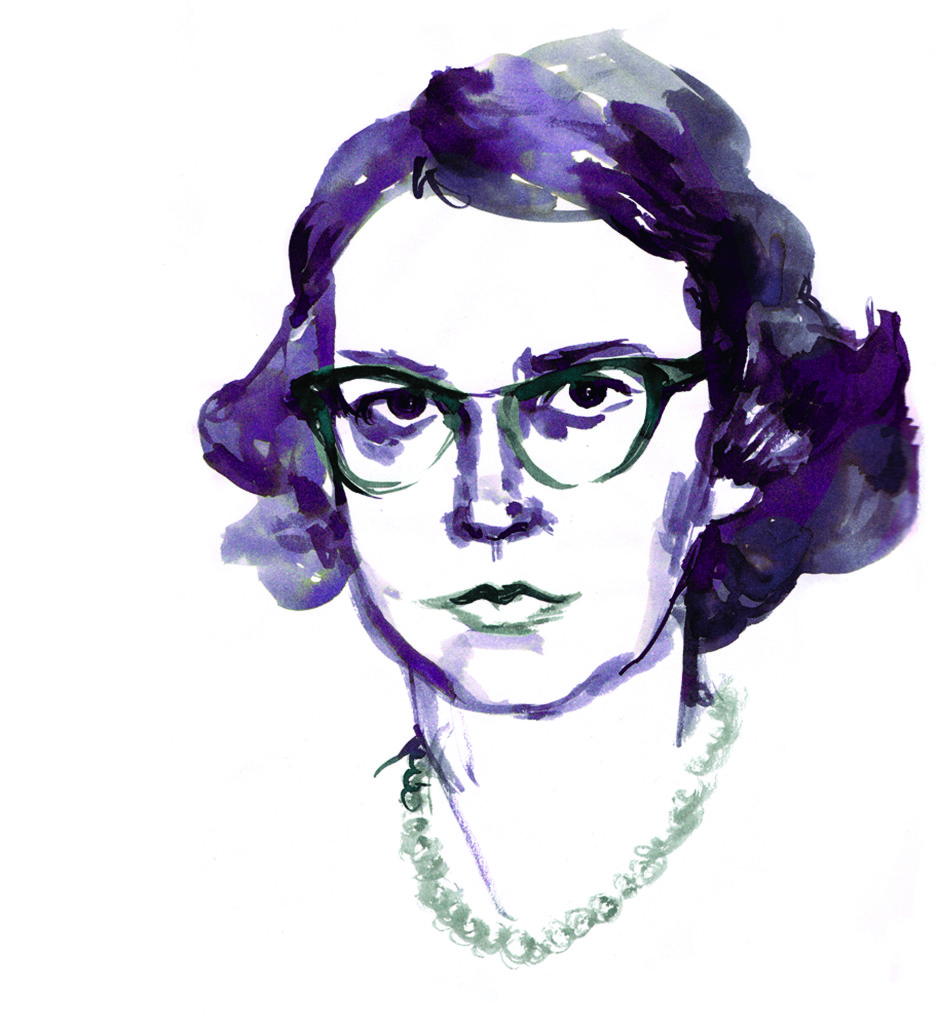 At the time of her death, at age thirty-nine, Flannery O'Connor had published only two novels, thirty-one short stories, and a small book's worth of literary criticism and critical essays. "In most English classes," she once wrote, "the short story has become a kind of literary specimen to be dissected." O'Connor, of course, was referring to her readers experiencing the work, not picking it apart in a writers' workshop. That same principle drove Charlotte Strick and June Glasson in their recent redesign of the covers of O'Connor's five books. Strick, the former art director of Farrar, Straus and Giroux and current coprinciple of the design firm Strick&Williams (as well as the art editor of The Paris Review), approached Glasson, an illustrator, about the project in 2013. Four of the five redesigned jackets have been released, with the last coming next month.
Glasson and Strick met through happenstance—a journey that began at a doctor's office. "Years ago," Strick says, "while absentmindedly flipping through a magazine in my doctor's waiting room, I serendipitously stumbled upon a piece about June. I thought her work had a strange, seductive and unique beauty all its own."
In 2012, Strick commissioned Glasson to create illustrations to accompany an essay by author Rich Cohen about French-American pirate Jean Lafitte and 1800s piracy in New Orleans, which appeared in The Paris Review no. 201. This collaboration triggered Strick's art-director instinct, and she returned to Glasson when it came time to reenvision O'Connor's works. "June is capable of imbuing her paintings with a curious maleficence," Strick told me. "She seemed up for the task of tackling O'Connor." Read More »
June 11, 2012 | by Nicole Rudick
I have always been a poor visualizer. Words, even the pregnant words of poets, do not evoke pictures in my mind. No hypnagogic visions greet me on the verge of sleep. When I recall something, the memory does not present itself to me as a vividly seen event or object. By an effort of the will, I can evoke a not very vivid image of what happened yesterday afternoon, of how the Lungarno used to look before the bridges were destroyed, of the Bayswater Road when the only buses were green and tiny and drawn by aged horses at three and a half miles an hour. But such images have little substance and absolutely no autonomous life of their own. They stand to real, perceived objects in the same relation as Homer's ghosts stood to the men of flesh and blood, who came to visit them in the shades … This was the world—a poor thing but my own—which I expected to see transformed into something completely unlike itself.
So wrote Aldous Huxley just before an afternoon mescaline trip, his first, in 1954. The psychedelic sixties would take Huxley's message to heart, opening new doors of perception while under the influence. But for graphic designer Heinz Edelmann, Huxley's journalistic exploration was mescaline enough. After reading the British novelist's account, Edelmann thought, "Well, I don't need mescaline. I can do that stone cold sober." If you don't know who Edelmann is, have a look at Yellow Submarine: he created the look of the film and designed all the characters.