Posts Tagged 'mental illness'
March 20, 2015 | by Brian Cullman
This was not quite what I'd expected.
I'd come to the psych wing of Butler Hospital, in Providence, Rhode Island, to present a music seminar or, more properly, a sing-along, as part of a community service requirement for my college. This was in the late seventies. I was in a brightly lit dining hall that smelled of tobacco and medicine. There were twenty-five or thirty folding chairs but only thirteen or fourteen patients, all of them sad and doughy, middle aged or older. I sat facing them on a gray wooden stool and looked out at the assembled not-quite crowd. They looked like retired firemen, metalworkers, or lunch ladies; men with mustaches, pensions, and bad habits; women with secrets; people who rode the bus, who stood in line and then stood in the same line again. I'd read The Bell Jar, some Randall Jarrell, and I had a vaguely romantic, if ill-defined, sense of life on the other side of what passes for sanity. But this was not a good advertisement for crazy. Read More »
April 18, 2014 | by Dan Piepenbring
Skip Spence's "music from the other side."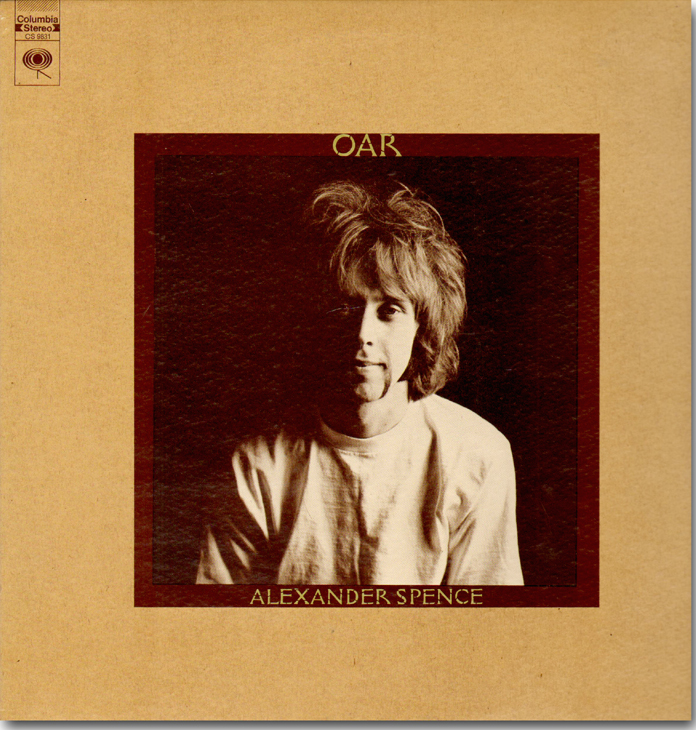 Skip Spence is known for his work in Moby Grape, a seminal psych-rock outfit, and for his only solo album, Oar (1969), which has one of the most gloriously unhinged creation myths in the history of popular music.
In '68, Spence—who would be, coincidentally, sixty-eight today—was cutting a new Moby Grape record in New York. The city was not bringing out the best in him. One night, as his bandmate Peter Lewis tells it, Spence "took off with some black witch" who "fed him full of acid": not your garden-variety LSD, mind you, but a powerful variant that supposedly induced a three-day fantasia of hallucinations and cognitive haymaking. The result? "He thought he was the Antichrist."
Spence strolled over to the Albert Hotel, at Eleventh and University, where he held a fire ax to the doorman's head; from there, he negotiated his way to a bandmate's room and took his ax to the door. The place was empty. So he hailed a cab—you know, with an ax—and zipped uptown to the CBS Building, where, on the fifty-second floor, he was at last wrestled to the ground and arrested. He did a six-month stint in Bellevue, where he was deemed schizophrenic. "They shot him full of Thorazine for six months," Lewis said. "They just take you out of the game."
But Spence wasn't out of the game. The same day they released him from Bellevue, he bought a motorcycle, a fucking Harley, and cruised straight on to Nashville, where he planned to record a series of new songs he'd written in the hospital. He was clad, legend maintains, only in pajamas. Read More »