Posts Tagged 'Maurice Girodias'
March 10, 2015 | by Jennifer Krasinski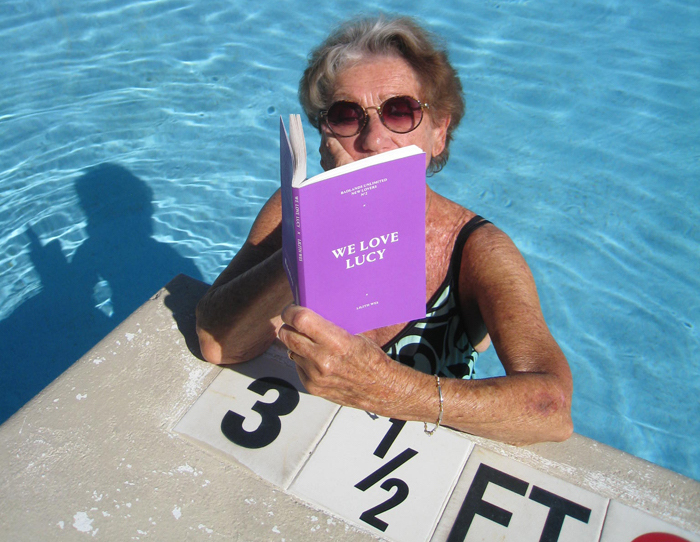 Paul Chan is best known as a multimedia artist, writer, and activist, but in 2010 he added publisher to his long list of achievements when he founded Badlands Unlimited, an imprint with a mission that embraced changes in the way books are created and circulated: "We make books in an expanded field." Chan's modest house boasts a list rich in writing and ideas. In its brief history, it's published, among others, Calvin Tomkins's collected interviews with Marcel Duchamp, Yvonne Rainer's poems, Saddam Hussein's speeches on democracy, and a monograph of curator Hans-Ulrich Obrist's notes and hand-drawn diagrams.
This year, Chan and his Badlands coconspirators—Ian Cheng, Micaela Durand, and Matthew So—launched the first three titles of New Lovers, a series of erotic novels written by women for a new generation's sexual imagination. In Lilith Wes's We Love Lucy, a young woman throuples up with her best friend and his boyfriend; Wednesday Black's How to Train Your Virgin tells of a queen in a colorful, fantastic realm who tries to win back the lust of her king; and in God, I Don't Even Know Your Name, Andrea McGinty tracks a young artist's worldwide sexual adventures after she begins using a new dating app called Bangly. In short, the books are intended to be colorfully hot reads for the thinking pervert.
I met with Chan to talk about New Lovers a few weeks ago in his airy, light-filled studio in Industry City, Brooklyn. He and his team were in the final stages of completing work for "Nonprojections for New Lovers," Chan's solo exhibition at the Guggenheim Museum in New York, organized in honor of his winning the 2014 Hugo Boss Prize. To my surprise, Chan was utterly cool and calm considering the coming storm.
Badlands Unlimited largely publishes art books. How does erotica fit into your mission?
From the very beginning, one of the models for Badlands has been Maurice Girodias's Olympia Press, which was one of the craziest, most vanguard presses out there. They funded themselves selling erotica. A year and a half ago, we published a political romance inspired by Michele Bachmann by the poet Trey Sager. It was called Fires of Siberia, and we had a lot of fun doing it. So we thought, Why not explicitly use the model of Olympia Press to do a series of erotic romance books? We'll focus on women writers, publish them as paperbacks and e-books, and see what we get.
Why focus on women writers?
They write better erotica. We read some manuscripts written by men. We didn't like them. Read More »
September 14, 2011 | by Terry Southern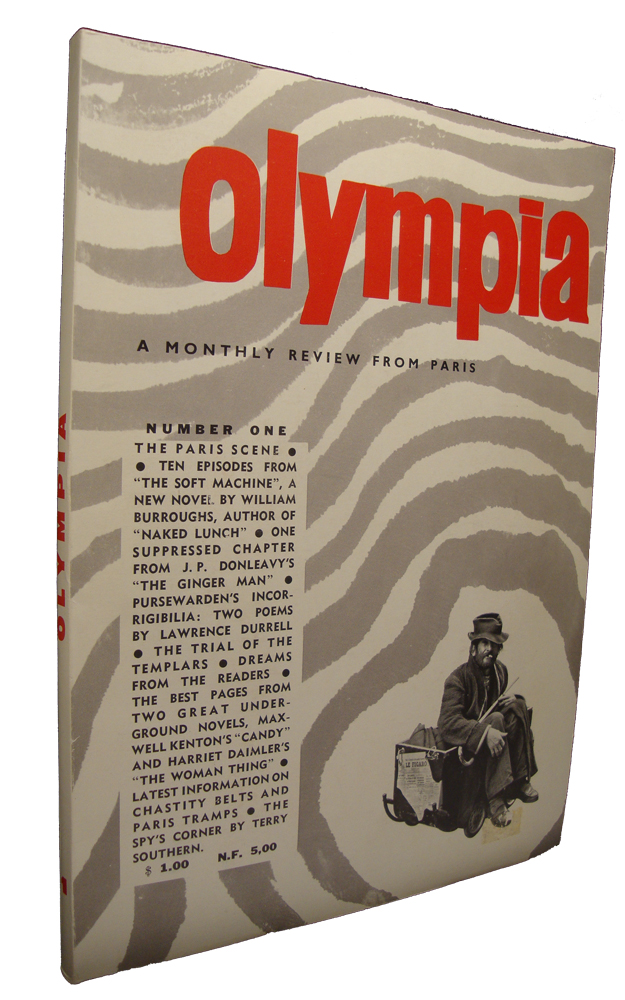 In 1962, Olympia Press editor Maurice Girodias published Terry Southern's story "New Art Museum in Hamburg Blown Up" in the first issue of the short-lived literary magazine, Olympia (it ran for only four issues). Southern's trenchant and funny piece was in excellent company: the issue also featured ten episodes from William S. Burroughs's The Soft Machine, poems by Lawrence Durrell, a selection from Southern's pornographic novel, Candy, and a suppressed chapter from J. P. Donleavy's The Ginger Man. This was not a publication to be taken lightly.
Southern's story was relegated to "long-lost" status before his son, Nile, proposed it for inclusion in Gabriel Levinson's forthcoming anthology, A Brief History of Authoterrorism. We're pleased to welcome it back after nearly fifty years.