November 5, 2014 | by Dan Piepenbring
Geoff Dyer and John Berger, 1984.
I read Berger's Ways of Seeing and then started to read more and more of him, and I found it all very stimulating and exciting. He was doing something that I hadn't come across before in English writing—bridging the gap between criticism and fiction and so on. All with that level of political engagement that was absolutely de rigueur back in the early eighties. He was my favorite writer, and I interviewed him for Marxism Today. —Geoff Dyer, the Art of Nonfiction No. 6, 2013
John Berger is eighty-eight today—I'd been curious for a while about his interview with Geoff Dyer, so I finally did the obvious thing and Googled it. Lo and behold: the December 1984 issue of Marxism Today has been digitally archived by unz.org, with the Dyer-Berger exchange complete and unabridged. The interview, "Ways of Witnessing," sits among such fare as "Hopes, Dreams & Dirty Nappies" ("What can utopias do for mothers and mothers do for utopias?") and a column called "Video Viewpoint" ("Perhaps 1984 will be remembered in some small footnote as the year in which video tapes started to live up to the claims several people, mostly video producers to be sure, had been making… "). The cover story: "Santa's Dramatic Intervention."
At the time, Berger was soon to release And Our Faces, My Heart, Brief as Photos, but he doesn't discuss the new book much. Instead—as you might anticipate given the venue—he and Dyer talk a lot of leftist shop: "My reading tended to be more anarchist than Marxist-Kropotkin and all the anarchist classics," Berger says. And on why he never became a card-carrying Communist: "I had reservations about the party line in relation to the arts."
Dyer would've been twenty-six when this interview came out; there's not a lot of his voice here, and certainly none of his humor comes through. But you can sense, maybe only because of his later comments, his eagerness to please Berger, or at least to convey the scope of his intellect. Toward its midpoint, the conversation turns to romanticism, and here it's somewhat less arid: Read More »
August 3, 2012 | by The Paris Review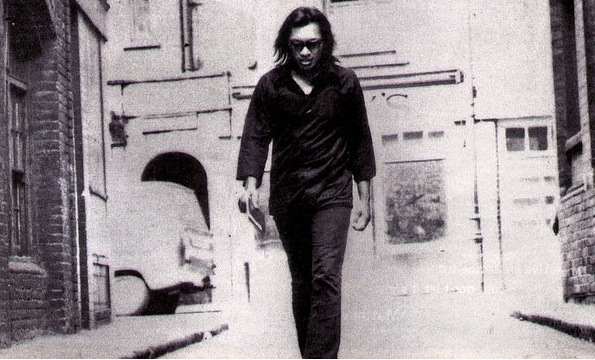 All month I've found myself recommending Perry Anderson's series in the London Review of Books on the birth of modern India. Anderson is hardly a well-kept secret; he is about as renowned as a Marxist historian can be. Still, his in-depth articles—on China, Russia, Italy, et cetera—are like nothing in any other magazine. Imagine the old Encyclopedia Britannica as written by the God of the Old Testament. He lays about him with a mighty hand. —Lorin Stein
I like biographies for beach reading. (And by beach I mean the roof of my building.) Lisa Cohen's All We Know—a joint study of Esther Murphy, Mercedes de Acosta, and Madge Garland, and a vivid portrait of between-the-wars bohemia—is just the thing: substantive, thoughtful, and juicy enough that you'll risk a burn to find out what happens next. —Sadie O. Stein

If you are an eccentric, you will be thrilled to know that there is a club for you. It's called, rather plainly, The Eccentrics Club. It's based in London, was founded in 1781, and still exists. It sounds like a joke, but it isn't—it's patronized by the Duke of Edinburgh, no less. The club's stated mission is to promote, presumably just among eccentrics, "Good Fellowship" and "True Sociality"—"virtues which," according to the club's rules and regulations of 1808, "are now getting rare and eccentric; but which it is the wish and intent of this Society to cherish within their narrow circle to the utmost of their power … in the occasional enjoyment of  'the feast of reason and the flow of soul.'" If you aren't quite sure whether or not you qualify, do not fret, as the Society has a useful page to help you diagnose yourself. If you discover that you are in fact an eccentric, don't get too excited: admission to the club is by interview only. —Arthur Holland Michel
Searching for Sugar Man—the story of Detroit cult singer-songwriter Rodriguez and his unlikely second act—is a solid, pleasurable documentary that I'd recommend to anyone who enjoys crying alone at movies (I do). But even if you don't catch it, check out the sound track: composed entirely of the subject's own music, it makes a strong case for his place in the early-seventies canon. I've had Cold Fact on repeat for the past week. —S.O.S.