Posts Tagged 'Marlene Dietrich'
March 4, 2013 | by Lesley M.M. Blume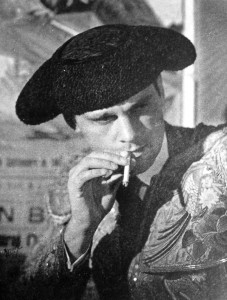 My brief acquaintance with Barnaby Conrad, one of the bon vivant-iest of all modern bon vivant writers, happened because a stranger decided to wear a certain necklace one evening last fall. I'd been invited to a Fashion Week trunk show in one of New York City's trendier hotels. I almost didn't go. I hate trunk shows. But I did go, and the designer greeted me at the door. There was a lovely starkness about her: those gaunt cheekbones and long hands and limbs; Modigliani likely would have loved her. Dangling from a chain around her neck: a charming little brass charm in the shape of a bull.
"My father was a bullfighter," explained the designer, who'd created the charm herself. "American. You're an author, right? Then you probably know him: Barnaby Conrad, the writer."
I did not, as a matter of fact, know Barnaby Conrad. Shame on me: as it turned out, Truman Capote had known Barnaby Conrad. So, for that matter, had Noel Coward and Eva Gabor and William F. Buckley. Sinclair Lewis, John Steinbeck, Alex Haley, and James Michener: they all knew him well. And Hemingway too—although, at one point, he apparently wished that he'd never even heard of Barnaby Conrad.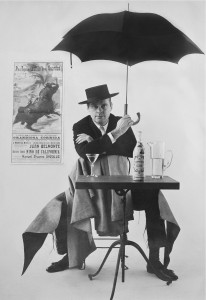 The first thing that you learned about Mr. Conrad, even when you met him in abstentia: he was charming and very appetite-driven. Two weeks ago, he died at the venerable age of ninety, having authored more than thirty-five books detailing, among other topics, his descent into alcoholism, the secrets of Hemingway's Spain, and the hijinks of the international bon ton in midcentury San Francisco. He was a Renaissance man with a talent for dwelling at epicenters of rarified, exclusive realms: as one of history's few high-visibility American bullfighters (while in Spain, he went by the name "El Niño de California," i.e., the California Kid), the proprietor of a who's-who nightclub, and also as an accomplished artist (several portraits of his famous friends hang in DC's National Portrait Gallery). Read More »
June 7, 2012 | by Ali Pechman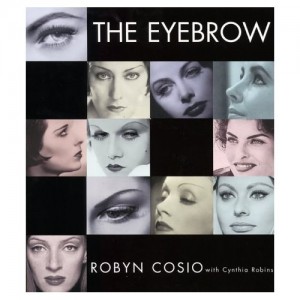 My first "boyfriend" broke up with me at camp in a letter that read, "You look like the girl from Planet of the Apes—I mean the ape she played, not the girl who played her." He meant Helena Bonham Carter in the Tim Burton version that had come out that summer. More specifically, he meant that for an eleven-year-old, I had very unruly and freakishly thick eyebrows.
Having kempt mine since that summer (on a necessarily frequent basis), I notice eyebrows more often than is normal; they bear special significance to me. Midway through Alfred Hitchcock's Shadow of a Doubt, Charlie confronts her uncle about his awful secret life as a woman strangler. Sitting across from him at a seedy bar, she watches his hands painfully wringing a napkin, then she tells him all that she knows: wordlessly, she raises a single eyebrow. The plot hinges on that one thin line of hair. Read More »