Posts Tagged 'Mariano Rivera'
August 7, 2013 | by Sam Stephenson
For the past thirty years, the photographer Hiroshi Watanabe has split his time between Tokyo and Los Angeles. I met him at the Durham Bulls Athletic Park when he reported for his first day of work on the Bull City Summer project. He's a compact man who moves carefully but fluidly; at age sixty-two, he resembles a boxing trainer or a retired gymnast. On meeting, he said to me, "I have a question—why did you invite me? I don't follow baseball and I've never photographed it." He already knew the answer—I think he wanted to find out if I did.
A few days later, during one of that week's many rain delays, Hiroshi wandered into the dark, narrow room inside the left-field wall, behind the manually operated scoreboard on the thirty-foot Blue Monster. In this barnlike storage space, placard numerals are lifted and installed in the appropriate slots, facing outward into the stadium, to indicate runs, hits, and errors during games. Here's how Hiroshi described what he found there:
I saw all these panels with numbers on them. I realized that the number zero had a certain translucent quality the other numbers didn't have. The paint on the zero has been faded by more exposure to sunlight. This fading has made beautiful patterns—maplike, veinlike cracks. The passage of time offers different textures on different materials. In the scoreboard numbers, it's just faded paint. Only zero shows the passing of time I'm looking for. Read More »
March 11, 2013 | by Michael McGrath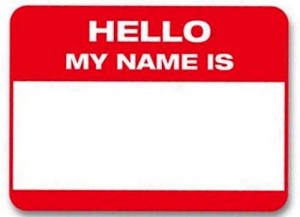 Smoky circles formed outside the Hynes Convention Center, the Association of Writers & Writing Programs Conference and Bookfair's central hub. The snow was light but constant. There was a consistently surprising disparity between what filled the sky and what accumulated on the ground. Cheap sunglasses doubled as ski goggles. A man in an orange wool hat aggressively bummed a cigarette while smoking a cigarette.
Across the street, in the shadow of John Mayer's alma mater, a row of Back Bay sports bars pumped deep cuts off the American Pie 2 sound track. Inside one of them a man with pink cheeks argued with his friend over Ben Affleck's filmography. He proclaimed Pearl Harbor to be Affleck's best movie, then ordered another Ketel and Sprite.
Further down the bar, burlier regulars passed their snow-day or no-show shifts warily eyeing the influx of eyeglasses. One ate waffle fries with a fork. I remained neutral, drinking hard cider and picking at a dry turkey sandwich. Below us a panel talk on criticism was slowly convening in the basement. After filing the mustard from under my nails I descended the wet stairs and made a beeline for the couch, reserving a cushion with a makeshift hat-and-jacket scarecrow while I scrounged for more cider. Read More »