Posts Tagged 'Mardi Gras'
March 4, 2014 | by Dan Piepenbring
Today is Mardi Gras, yes—the beads, the cake, the booze, the breasts. We get it. I love a Dionysian spectacle as much as the next joe, but one can take only so many years of unhinged debauchery, face paint, and galettes des Rois before the charm wears thin, even when there's nudity involved. We need a change of pace.
Enter Shrove Tuesday, i.e., National Pancake Day, i.e., today. Picture a Mardi Gras where men lust not for nipples, but for fluffy flapjacks. The Oxford English Dictionary Word of the Day has just taught me about the pancake bell, "A bell rung on Shrove Tuesday at or about eleven a.m., popularly associated with the making of pancakes."
Imagine! A bell devoted entirely to pancakes, a bell whose mellifluous peals say to all within earshot, Abandon your post, hire a sitter, and get thee to the griddle—it is time to eat starch.
Shrove is the past tense of shrive, meaning "to hear the confession of, assign penance to, and absolve." On the Tuesday before Lent began, the same bell that called people to confession served as a stern reminder: use your eggs, milk, and butter now, because once the day is out, we must begin ritually fasting and you are totally fucked.
Thus, everyone began to run home and whip up hotcakes; some people, rumor has it, even tried to cook the pancakes as they ran home, tossing and jogging, jogging and tossing, perhaps ladling syrup on occasion. To this day, the British town of Olney holds a pancake race ("Participants must don an apron and hat or scarf to compete. They are also required to toss the pancake three times during the 415 yard race, serve it to the bell ringer, and receive a kiss from him") and IHOP hosts a fundraiser, though it does not, to my knowledge, involve the tolling of a pancake bell.
The OED includes an early reference to the bell, from Thomas Dekker's The Shoemakers Holiday, which dates to 1600: "Vpon euery Shroue tuesday, at the sound of the pancake bell: my fine dapper Assyrian lads, shall clap vp their shop windows, and away. This is the day, and this day they shall doot, they shall doot."
March 11, 2013 | by Evan James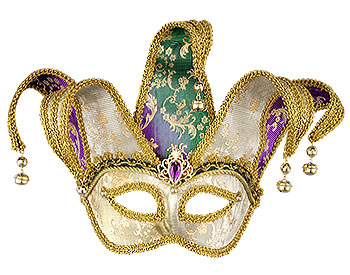 The night before Sydney's world-famous Mardi Gras parade ("I think it is the largest gay parade in the world," a young German woman would shout behind me at the actual event, as if her sequined cowboy hat didn't explain it all), I'm in a three-level bar in Darlinghurst. Which, as the name suggests, is an absolute darling of a hurst. It's also where the gay people who want to live in the gayest part of Sydney live.
I'm a few hours off the airplane. I'm having a good time. But the crowd, even squeezed in shoulder-to-shoulder, comes off a little chilly. By the time I've had a couple drinks and the Justin Bieber song "Beauty and a Beat" comes on—which, to my surprise, and delight, sends at least several of the hundred or so men around me into a celebratory sing-along—it dawns on me how out of place I may actually appear. The men, though they surely must have flocked here from all corners for Mardi Gras, are clean-cut to a personne, reeking of meal replacement powder and Romanian deadlifts. Meanwhile I'm sporting a beard born of two months' neglect, a pair of sneakers that I may as well have grabbed from the top of the nearest Sri Lankan landfill judging from the looks they're getting, and whichever of my sad ensembles of neutral rags wasn't crying out for a beautiful laundrette at the dressing hour. I look like a suburban dad who stopped shaving after an unexpected lay-off and wandered out of his house in the middle of a nervous breakdown.
In any case, it seems to be putting people off. The whole night I move from one floor to another, trying to cruise to music that sounds like it was produced inside of a crystal meth molecule, trying to decide which floor is right for me when clearly none of the floors are right for me. Not one to dwell, being thirty now and basically on a high-speed honeymoon with myself, I set my discomfort aside and get to dancing up on that third floor. Just as I'm getting into a splendid imitation of a gay man having fun in a club, some young thing wearing a T-shirt with more graphic design information on it than I can process tugs at my beard with both hands and screams, "Is this real?"
A question for the ages, barely heard over Ke$ha's "Die Young" played at tinnitus-inducing volume. Read More »