Posts Tagged 'Marc Jacobs'
September 13, 2012 | by Katherine Bernard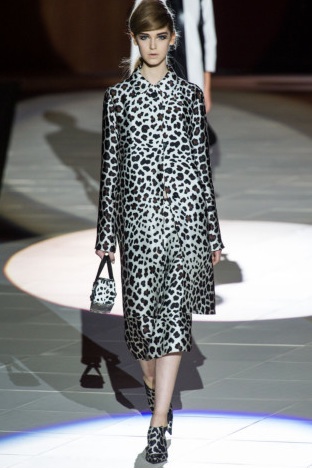 Ernest Hemingway goes hunting at the Marc Jacobs Spring 2013 show.
I am in range and my hat, which is in this season, is good and on, a damn cute hat, and I can see the entire show and the open runway, which is showing fashion. Afterward, Marc, who is an American man who can wear a skirt and make it look good, will throw a party. Open bar.
There she is. That's a damn fine one, too. The spots are fine, and her hair parts in a fine way, and the dress hangs low and true and near the floor, within the finery.
It's as dark as if it wasn't light. I could shoot, aim, and get my shot. But then there's the crowd. Well, the crowd. Yes, the crowd. Hm, the crowd.
Come on. Shoot. She's not going to stand there all day and it's already dark and in the darkness I can see the next one emerging.
Hell, is it a worthwhile head? She's a small target with a small face and what if the dress got marked? It's Marc Jacobs, which is too good. Which is too good.
January 2, 2012 | by Jason Diamond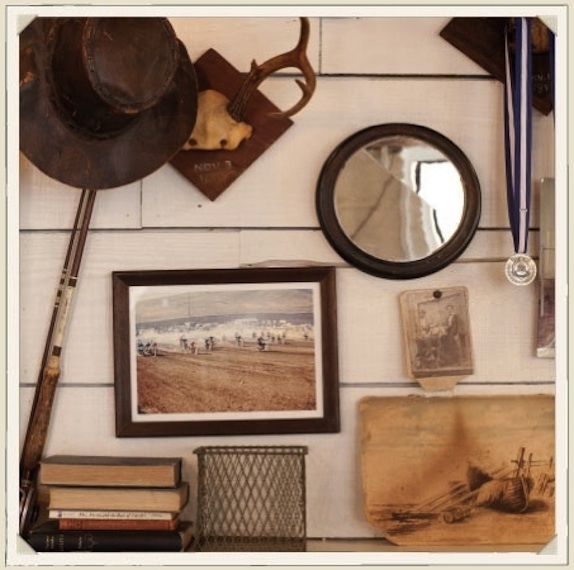 I recently found myself in need of an inexpensive suit that didn't look like I picked it up at a Salvation Army. Like countless other men in the same position, I headed to J.Crew. As I walked over the wide-planked wood floors of the store, I admired the chain's decor: framed copies of jazz albums issued in the 1950s by Columbia and Blue Note, movie posters from the French New Wave, Japanese fashion magazines, and a case full of leather bracelets, flasks, and knives. While one man took my measurements, I cheerily pointed to a copy of Leonard Cohen's book Beautiful Losers, which was nestled atop a display of shirts and quoted the author's best advice: Cohen "never discusses his mistresses or his tailor." The man laughed uncomfortably, then, looking at the book, admitted he wasn't actually a tailor ("I just work here on the weekends") and revealed that the copy of Beautiful Losers, along with the other books scattered around the store, were really just for show.
Long before Abercrombie & Fitch became a fixture in shopping malls across America, it was one of the first places Ernest Hemingway would visit when he came to New York. Fitzgerald and Plimpton favored Brooks Brothers, and Tom Wolfe crafted his trademark around New York tailor Vincent Nicolosi's white suits. Well-dressed writers are far from an anomaly, but recently there's been a twist in this trend: books are becoming the dressings for brands.Read More »