September 3, 2013 | by Jeff Dolven and Lorin Stein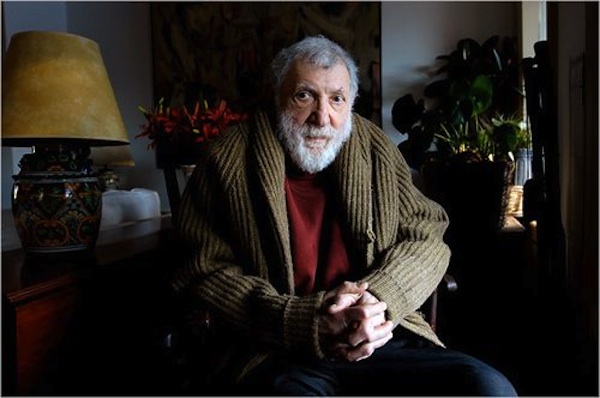 During his five-decade career as a poet, the late John Hollander was a frequent contributor to The Paris Review. He was also renowned as a scholar and critic. Here he is remembered by two former students, our contributor Jeff Dolven and editor Lorin Stein.
John Hollander once told me a story that served him as a kind of ur-scene of explanation. As a boy he was sitting with his father at the breakfast table, and he asked, apropos of nothing he could later recall, "Dad, what is a molecule?" By way of an answer, his father reached into the sugar bowl and lifted out a cube.
"So what is this?" his father asked.
"Sugar," said John. Next his father set the cube down on the table and rapped it sharply with a teaspoon, so that it broke into coarse crystals.
"And what is it now?"
"Sugar," said John again.
"Well then," said his father, "a molecule is the smallest piece of sugar you can get that's still sugar." The grown-up John delivered the last sentence like a punchline, laughing and widening his eyes and spreading his hands. Read More »