February 20, 2012 | by Emily Gould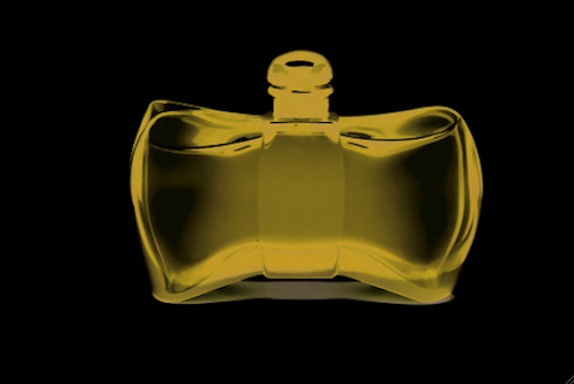 In 2008 Luca Turin, a European biochemist who'd done groundbreaking research on how olfaction works, joined forces with Tania Sanchez, a thirtyish American, to produce an English edition of his cult hit French perfume guide. The result, their Perfumes: The Guide, has a wide readership among people who admire good perfume, but it deserves a wider one among people who admire good criticism of any kind. I found it in the "fashion" section of a classy bookstore, and in retrospect this seems like finding Madame Bovary shelved with the historical romances.
Unfortunately, though, Perfumes has the side effect of making the reader—well, this reader—embark immediately on the kind of quest that leads her to a lot of esoteric corners of the internet and shoddy midtown shops. But more on that later.
I picked up Perfumes on a whim, expecting standard women's magazine perfume writing: imaginary fruits and lavish adjectives, nonsense marketing descriptions bracketed with pseudoscientific junk about how smells awaken our reptilian base nature. Sanchez seems to have anticipated this concern. "Smell psychologists and the uncritical journalists who love them get a lot of mileage out of calling smell the most primitive sense. But as with all of the work of evolutionary psychologists, the conclusions that support our desires and reinforce our prejudices are those of which we should be most wary," she writes.
I read the rest of that page standing up in the store and finished the introduction on line at the cash register.
Sanchez goes on to debunk any and all fixed ideas anyone might have had about perfume in an economical four pages. She describes the ways the industry has discouraged serious perfume criticism, from concealing the identities of fragrances' authors to lying about formulas and content. She explains why this is a golden age of perfume criticism (the Internet). She dismisses the notion that talking about our pleasures ruins them. "The fact is," she announces in closing, "this stuff is worth loving. As with the tawdriest pop melody, there is a base pleasure in perfume, in just about any perfume, even the cheapest and most starved of ideas, that is better than no perfume at all."
And then the real fun begins: the reviews. Read More »
August 11, 2010 | by Hilton Als
DAY ONE
There is not enough time for anything, ever. The point was to start this journal yesterday, a Monday, since everyone's "official," week begins then—back from the weekend, off to MOMA, what's at the Frick, that kind of thing—but I didn't. And this has nothing to do with my general tardiness as much as it does my ambivalence about keeping a record of anything that can't be contained in a photograph; sometimes I sit in my underwear in my house in despair over how paltry a thing words can seem, particularly when I've written them. But challenge is my middle name, and this journal, this record of my life in culture that I meant to begin at the start of the week but didn't, is my attempt to meld experience and memory with words and see what we come up with.
As it happens, my week in culture began not today or Monday, but Saturday, when I was standing on a train platform in Jamaica, Queens, and I saw a beautiful older man in a sky-blue Mao jacket; he was fine-boned, as though drawn out of thin air by Ingres, or David Hockney. Bill Cunningham, of course, the great documentary photographer who, for over fifty years, has been chronicling the hem-lines and moral fashions of any number of New York-based women. Bill was on his way to Bridgehampton to cover an event for The New York Times, but he wasn't staying overnight. "I never do," he said, silently wondering. He's an incorrigible romantic, in love with Manhattan, a city the poet Marianne Moore described as being home to "the savage's romance." Bill is a former hat maker from Boston, and his pictures finds a forum where female beauty plays itself out, gladiator fashion: who will win in the world of trend? Ever trendy, I was off to Sag Harbor to visit some fashionable friends.
As a matter of fact, my week with culture didn't begin until several days before that, when I went to visit beauty editor Jean Godfrey June at Lucky Magazine. Jean is the best writer in the fashion business, but I don't consider beauty fashion since beauty has less to do with the fluctuations—and insecurities—of fashion as it does with wanting to put a nice face on most things, not to mention people. In any case, Jean was very excited by Rodarte's latest foray into trying to make fashion and beauty fit their world view: cosmetics they'd designed for MAC. Eyeshadow that looked like shimmering, electrified goldfish circling in black vials; "gothic" colors that felt like the best color field painting I'd seen in a while. Read More »