Posts Tagged 'magical realism'
May 2, 2013 | by Scott Esposito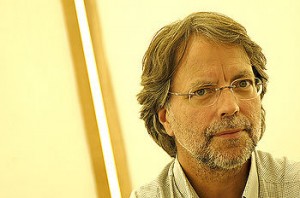 Born in 1955 in Mozambique, to Portuguese immigrants, Mia Couto is widely considered one of the foremost wielders of the Portuguese language. He has written more than twenty books that have been translated into at least as many languages, and those translated into English since 1990 have garnered him a dedicated Anglophone following. Although Couto's fiction varies widely, he frequently deals with Mozambique's civil war, which erupted in 1977, two years after he turned twenty and his nation gained its independence from Portugal. His recurrent use in his work of surreal effects has led many critics to liken his fiction to Latin America's magical realism, a label at which he bristles.
The Tuner of Silences, brought into English by Couto's longtime translator David Brookshaw and published this year by Biblioasis, tells the story of Vítalico, a father who has dragged his children to an abandoned Mozambican nature preserve after the horrifying death of his wife. As Couto explores the nature of Vítalico's regime and its eventual collapse, he delves into frequent obsessions: the construction of identity and the role that memory and language play in that process.
Recently, over e-mail, I discussed Tuner, influences, labels, and the curious provenance of Couto's first name in our e-mail correspondence.
You've mentioned the Angolan writer José Luandino Vieira and the Brazilian João Guimarães Rosa as two influences on your understanding of the Portuguese language. What sorts of cultural influences from within Mozambique have you drawn from?
I usually refer to Luandino and Guimarães Rosa as those who inspired me most, but the most important influences on my writing come from those I can't identify, persons that populated my childhood, my hometown in the Indian ocean, the neighborhood where I was born and where I started to dream about other places and other lives. So, ironically, the main source of inspiration of my writing came from the nonwriting world. Oral culture is still dominant in Mozambique, and the ability to convert reality into stories is still very alive here, even in the urban areas. Storytelling is not exclusively a skill of the griots—the common citizen shares this capacity, telling stories not just with words but with their whole body, using dance and songs and poetry as a unique language. Read More »
January 16, 2013 | by Jessica Gross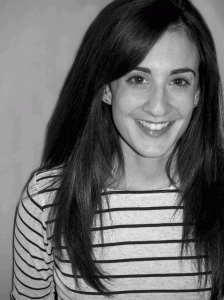 In October, Marie-Helene Bertino published her debut collection of short stories, Safe as Houses. Her writing often involves fantastical elements—an embodied idea of an ex-boyfriend, an alien who faxes observations about human beings to her home planet, a woman who brings Bob Dylan home for Thanksgiving dinner—that advance painful story lines. Her language is spare, direct, and hilarious, which makes the characters' losses that much more deeply felt. Bertino is now at work on a novel centering on a jazz club in Philadelphia called the Cat's Pajamas.
We spoke for two hours in a Brooklyn coffee shop, which was flooded with girls on their lunch break from school.
Reading Safe as Houses, I was struck by the number of characters who aren't really seen by others. By the last few stories, the characters start to become more visible. Does that theme ring true to you?
I would totally agree with that, though I was not conscious of it. I was aware that a lot of characters were on the outskirts of something—of their towns, their groups of friends, their families, their societies. And at the risk of sounding cliché, I think that's a metaphor for being a writer. I mean literally and figuratively—you have to stand on the outside to watch a group of people and then be able to write about them, but in practice, it's also a solitary art, as they say. And I think that those characters definitely are a reflection of that kind of observer quality in me.