September 12, 2014 | by Sadie Stein
If you live in my building on the Upper West Side, you do not need to own an alarm clock, at least not if you want to wake up at eight A.M. Sleeping beyond that hour is impossible—that's when the preschool opens its yard for the first playtime of the day.
It is a very lovely way to wake up, if you're in the right frame of mind. Joyful shrieking, terrified screaming, feuds and rivalries and friendships all at once, magnified by the walls all around them. It is much better to take a Blakean view of it, especially if you work from home, because there are periodic recesses throughout the day, and their collective energy is unflagging.
I always liked the background noise of the playground; working by myself all day, it made me feel less alone. It didn't really strike me as strange until I conducted an interview in my apartment and, when I tried to transcribe it, realized the voices were obscured by the wall of child-call in the background. Still, I didn't mind; I threw my windows open and welcomed it, as some people do the constant buzz of public radio. Read More »
June 13, 2011 | by Yascha Mounk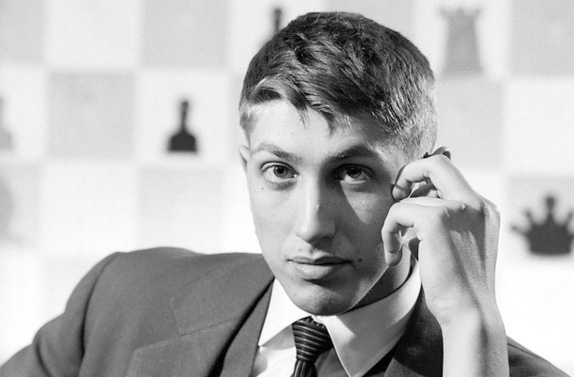 Early on in Stefan Zweig's Schachnovelle (A Chess Novella) the narrator, a casual chess player, expresses his worry that a serious devotion to chess might bring on madness:
How impossible to imagine [...] a man of intelligence who, without going mad, again and again, over ten, twenty, thirty, forty years, applies the whole elastic power of his thinking to the ridiculous goal of backing a wooden king into the corner of a wooden board!
On Monday, I settled down to watch Bobby Fischer Against the World, an entertaining new HBO documentary, directed by Liz Garbus. Besides chronicling the career of one of the greatest chess players of all time, it is also a rumination on the cold war, on political extremism, on youth prodigies and the dangers of sudden fame, and on loneliness. Finally, perhaps most hauntingly, it is about the relationship between chess, genius, and madness.
Bobby Fischer grew up on Lincoln Place, in the Crown Heights section of Brooklyn, the son of a single mother who spent much of her time agitating for communism. A lonely, awkward, uncommunicative boy, he immediately became obsessed with chess when, at age six, he learned how to play from the instructions of a cheap set bought at a candy store below his apartment. Soon, Bobby was staring at his chessboard for hours on end, playing both white and black, engrossed in the absurd attempt of beating himself, and of not letting himself be beaten by himself.
When he was no older than thirteen, this obsession, which at first had worried his mother, seemed to pay off. At the 1956 Rosenwald Memorial Tournament in New York, Bobby's first appearance at a major chess event, he played a game of such daring and brilliance that he instantly became a sensation in chess circles. Within a year, he had won the prestigious U.S. Open; within another year, he won the U.S. Championship; and within a year after that, he was well on his way toward a lucrative career as an internationally renowned master.