August 13, 2014 | by Lary Wallace
Talking to Weird Al about his process.
It's not that there wasn't a self-referential pop culture before "Weird Al" Yankovic; it's just that those of us under forty might have a hard time remembering it. Just as difficult to imagine are those who, even after all these years—after all the albums and songs and verses, after all the puns and parodies and poetry—still think of Weird Al as nobody more than that guy who rhymes about food over popular music. Weird Al engages the entire culture, in all its functions and facets, through his lyrics, his videos, his original musical-style parodies. Just how he does it all remains a mystery no matter how often he explains it.
When he explained it to me recently, by Skype, he said much that I'd never heard before, even though, like most culture vultures my age, I've followed his career since the early eighties. And if a lot of those early songs did in fact find their rhymes in the names of food, it's also true that a lot of them did not. His songs have become more intricate with each new album, even as they've become more expansive. And more popular, too. It's easy to forget that Weird Al's career, after an early but tough start, nearly failed to make it very far out of the eighties. It wasn't until his parody of "Smells Like Teen Spirit" ("Smells Like Nirvana") that he safely established full traction and momentum.
That was 1992. Since then, his career has been an inverted, warped variation on the typical pop-music career, just as his songs have always been inverted, warped variations on typical pop music. In 2006, he released his first album ever to break the top ten (Straight Outta Lynwood, featuring "White & Nerdy"). And now, eight years after that, and thirty-five years after his very first single—"My Bologna," which, yeah, is about food—his new album, Mandatory Fun, has gone number one. It's not just the first time Weird Al's done it; it's the first time any comedian's done it since Allan Sherman, with My Son, the Nut in 1963. Read More »
March 6, 2014 | by Dan Piepenbring
Charles Manson's Lie: The Love and Terror Cult was released forty-four years ago today.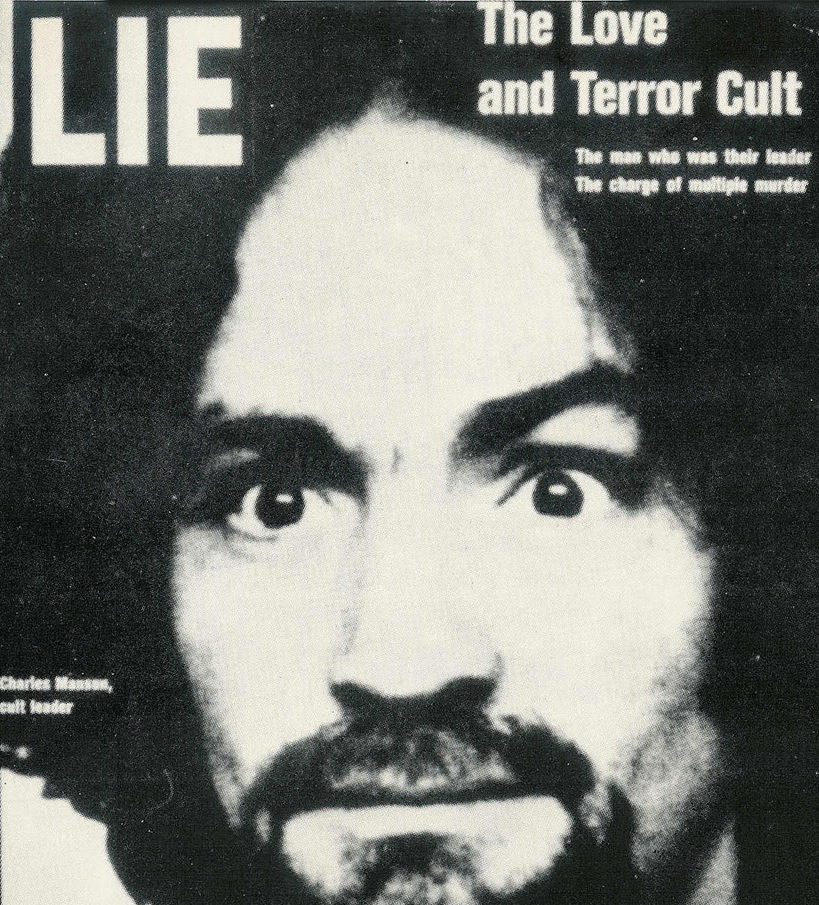 Dennis Wilson was the only Beach Boy who surfed. Accordingly, he embraced a more, let's say, briny side of the beach-bum lifestyle—he's the only Beach Boy you can picture actually sleeping on the beach, living out of the rusted trunk of some boat of a car, feeding the gulls, rolling spliffs, letting himself go. His excellent solo record, Pacific Ocean Blue, proves how undervalued he was in the band. But his work on "Never Learn Not to Love," the B-side to 1968's "Blue Birds Over the Mountain," proves that he knew how to wield a red pen.
First, some obligatory exposition. It was Charles Manson—yes, the—who first wrote "Never Learn"; he called it "Cease to Exist," and when his friend Dennis Wilson, that Beachiest of Beach Boys, asked to record it, he was thrilled. Or rather, he would be thrilled, he said, if Wilson agreed to one condition: he was not to emend Manson's lyrics in any way.
He did, of course; he retitled the song, rejiggered the verses, tossed in a bridge, and quietly published the song as his own. Manson, as you can imagine, was pissed, and threatened to kill Wilson, but when the former turned up on the latter's doorstep, it was apparently Wilson who beat the piss out of Manson, not the other way around.
As befits a story starring a cult leader, this is a tale full of apocrypha and lurid curlicues—hitchhikers, bullets, group sex culminating in group gonorrhea—but the lyrics, not the diseases, are our interest here. Read More »