Posts Tagged 'loneliness'
April 4, 2014 | by Sadie Stein
"That's it!" someone exclaimed to her friend. "That's the place where they meet!" She was standing in front of an Upper West Side coffee shop that figures in a pivotal scene in the 1998 romantic comedy You've Got Mail. They snapped a picture, they went in; I guess it was their destination. It takes all kinds, of course, and New York is all about finding your own city within a city. Hadn't I passed a Friends bus tour in the West Village the week before?
I've always really disliked You've Got Mail, without being sure why. It's not just that it's twee and treacly, or feels dated. It's not merely that it's such a pale shadow of The Shop Around the Corner, the 1940 Ernst Lubitsch classic to which it is an ostensible homage. I remember seeing You've Got Mail when it came out and stalking out of the theater afterward, surrounded by my bemused high school friends, obscurely convinced that the filmmakers did not understand love. What I knew from love is unclear—I had never had anything resembling a relationship—but it's certainly true that something about the film got under my skin. And now I begin to see that this something was, and is, about loneliness. Read More »
March 30, 2012 | by Lorin Stein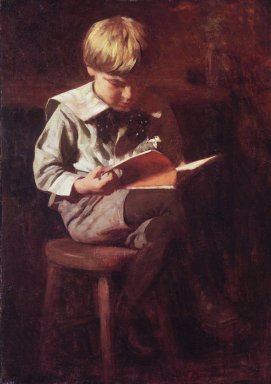 I recently read Poets in Their Youth, by Eileen Simpson. Now I've taken to doubting my every turn. Am I a lout? A drag on my partner's freedom and happiness? Am I going to drink myself into a coronary or into some sort of baking mishap? Is there anyway I can pretend that I won't die cold and alone?
Ash Ponders
Dear Ash,
From your note it's hard to tell whether you're a poet or a poet's main squeeze. Those are both high-pressure jobs and generally conducive to drinking. But take heart. For whatever reason, poets today—even good ones—are much less likely to walk in front of a car, or gas themselves, or even destroy their livers than poets fifty years ago. This makes them easier to live with, I imagine. (How could it not?)
Like, perhaps, more than a few of your readers, I am an anxious person. This anxiety manifests itself in a number of ways, but one of the most taxing is when it renders me extremely irritable. Feeling overwhelmed by a cornucopia of small tasks, I sometimes experience an actual skin-crawling physical discomfort as I attempt to slog through them—it's nails-on-a-chalkboard all over if someone tries to talk to me or sends me an e-mail or if I even glance at any of my open tabs in Chrome. I have the feeling that reading should help—but all those tiny words on a page! It just makes me feel even more agitated. Do you have any particularly soothing books you could recommend? The book equivalent of a warm bath? (Obviously one can't take a warm bath at work. Or at least not at mine.)
Tim
First, turn off your computer. You could have the calm of a lama, and you still wouldn't be able to read a book and keep an eye on your e-mail. It can't be done.
Now, are you able to sneak out of the office? If so, head to the nearest library. Really. In my last job I used to take the subway up to the Forty-second Street library whenever I could. One day I got busted by my editor-in-chief. He was doing the exact same thing.
If you can't leave your desk, then close your door. If you can't close your door, try earplugs or noise-canceling headphones.
Readers of this column know my opinion of the Jeeves books. They are gratinee for the soul. Kids' books lower my blood pressure, too: Roald Dahl, Narnia, E. Nesbit's Complete Book of Dragons. My grandfather, in his long final illness, swore by Trollope.
Read More »