Posts Tagged 'London Review of Books'
August 3, 2012 | by The Paris Review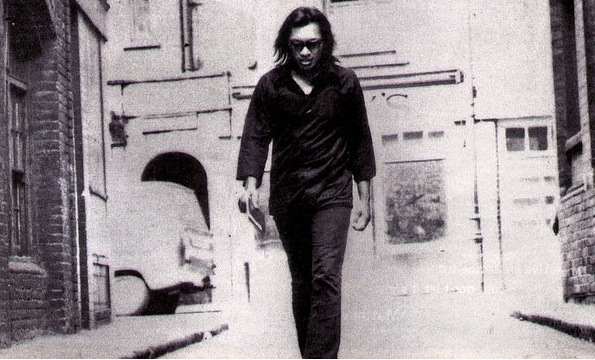 All month I've found myself recommending Perry Anderson's series in the London Review of Books on the birth of modern India. Anderson is hardly a well-kept secret; he is about as renowned as a Marxist historian can be. Still, his in-depth articles—on China, Russia, Italy, et cetera—are like nothing in any other magazine. Imagine the old Encyclopedia Britannica as written by the God of the Old Testament. He lays about him with a mighty hand. —Lorin Stein
I like biographies for beach reading. (And by beach I mean the roof of my building.) Lisa Cohen's All We Know—a joint study of Esther Murphy, Mercedes de Acosta, and Madge Garland, and a vivid portrait of between-the-wars bohemia—is just the thing: substantive, thoughtful, and juicy enough that you'll risk a burn to find out what happens next. —Sadie O. Stein

If you are an eccentric, you will be thrilled to know that there is a club for you. It's called, rather plainly, The Eccentrics Club. It's based in London, was founded in 1781, and still exists. It sounds like a joke, but it isn't—it's patronized by the Duke of Edinburgh, no less. The club's stated mission is to promote, presumably just among eccentrics, "Good Fellowship" and "True Sociality"—"virtues which," according to the club's rules and regulations of 1808, "are now getting rare and eccentric; but which it is the wish and intent of this Society to cherish within their narrow circle to the utmost of their power … in the occasional enjoyment of  'the feast of reason and the flow of soul.'" If you aren't quite sure whether or not you qualify, do not fret, as the Society has a useful page to help you diagnose yourself. If you discover that you are in fact an eccentric, don't get too excited: admission to the club is by interview only. —Arthur Holland Michel
Searching for Sugar Man—the story of Detroit cult singer-songwriter Rodriguez and his unlikely second act—is a solid, pleasurable documentary that I'd recommend to anyone who enjoys crying alone at movies (I do). But even if you don't catch it, check out the sound track: composed entirely of the subject's own music, it makes a strong case for his place in the early-seventies canon. I've had Cold Fact on repeat for the past week. —S.O.S.

September 7, 2010 | by Elisabeth Sifton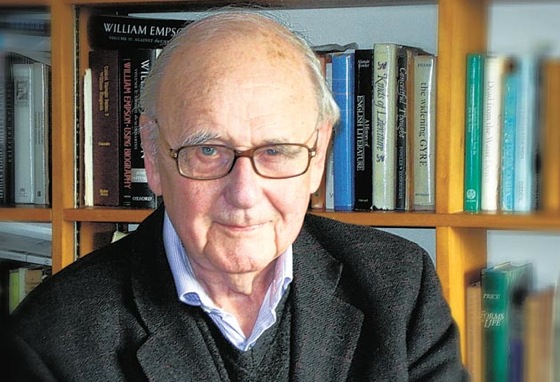 The writer and critic Frank Kermode, who died last month at the age of 91, was, for the many colleagues and readers who loved and admired him in America and England, sui generis. Over more than sixty years, in more than fifty books and hundreds—no, thousands—of vigorous, elegant review articles, not to mention his classes and lectures, we came to know his never-failing equipoise; his stupendous literary, scholastic and philosophical learning; and a precision and lightness of touch that gave even his most difficult work an aura of grace. What was he up to? He was much more than a professor of literature, as his label described him, however high-minded and admirable that profession may be. For one thing, he disregarded the usual boundaries, teaching and writing about literature from the Renaissance to the present day—dramas, novels, histories, letters, scriptures, poetry. He analyzed the way criticism of various genres evolved, how readers and writers treated novelty or adhered to tradition; he instructed us on the many strategies developed for trying to understand what writers of this poem or that narrative meant to say—wie es eigentlich gemeint, to paraphrase the great Ranke. And he gave us unforced judgments on the greatest literary works ancient and modern, whose breathtaking splendors, which he clearly loved, he taught us to comprehend.
Where did this amazing person come from? Who was he? In a fine memoir composed in his seventies, Not Entitled, Kermode wrote about his childhood in Douglas, the capital of the Isle of Man, where his father was a grocery clerk and his mother a café waitress. It's all there in his early years, of course, or a lot of it—the mother with no parents, no family, no past, but with a rich sense of language, both Manx and English, along with a practiced, lively social style that was deferential to strangers yet easy with them, to whom Frank owed, as he put it, not only his "early training in politeness and motiveless civility" but also the "association of gaiety with terror, giggling with desolation"; the father, well-liked, very hardworking, strong, hot-tempered yet anxious, whose characteristic "patient good humour" was eventually destroyed by "disappointment, hard labour and diabetes." And then there was their oblique, many-layered awareness of England as a foreign governing power, and their attachment to the Anglican Church, which conveniently signaled that the Kermodes were not, in the Manx world, either low-born "dissenters" or, worse, Irish Catholic. These were parents who didn't quite know what to do with their mysteriously gifted though clumsy and short-sighted son, except to complain about him (his father) or push him to try harder (his mother). If nothing else, they taught Frank "what it meant to work, however unseasonably, however against the grain." Read More »