Posts Tagged 'Light in August'
March 20, 2013 | by Sam Stephenson
Mississippi and New Orleans were on my horizon. Light in August and Streetcar Named Desire were on my mind. That is to say, Gene Smith was back in the mix. The morality and narrative techniques of Faulkner and Williams influenced his photography: he taped the text of Faulkner's Nobel speech to the wall above his desk in his dilapidated Sixth Avenue loft and considered Williams's oft-maligned, rarely seen Camino Real a pinnacle of American theater. Plus, he once made a portrait of Williams in a pool, swimming the backstroke naked with an apparent erection (try that aquatic feat, literary lads). The fog of Smith had returned to my Southern holiday road trip.
After an overnight stop in Mobile, Alabama, my destination was Laurel, Mississippi, south of Jackson and north of New Orleans. Laurel was the fictional hometown of Streetcar's Blanche DuBois and her sister, Stella, and the site of their family estate, Belle Reve. It was Blanche's loss of Belle Reve after the war that sent her to steamy, bedraggled New Orleans to stay with Stella and her ape-husband Stanley Kowalski. The rest is theater history. I wanted to spend some time in Laurel and then follow Blanche's path into New Orleans. Read More »
August 23, 2011 | by Robyn Creswell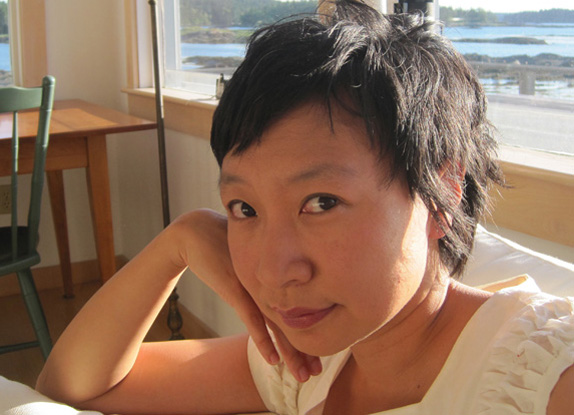 The summer issue of The Paris Review includes a series of poems by Cathy Park Hong. Hong has published two books of poetry, Translating Mo'um (2002) and Dance Dance Revolution (2007). She teaches at Sarah Lawrence College.

The poems published in this issue come from a longer work, entitled "Fort Ballads." How does it fit into your forthcoming book, Engine Empire?
"Fort Ballads" is part of the first section in Engine Empire. The poems in the collection range from a trilogy, ranging from Western ballads to love poems set in present-day industrial China to poems set in a virtual future. "Fort Ballads" follows a band of outlaw fortune-seekers who travel to a California boomtown during the 1800s. The boomtown isn't real; it's full of strange, violent, sometimes surreal happenings. It's my own way of mythologizing California, which is where I'm from. The main character is "Our Jim," who's half Comanche Indian. In creating him, I was thinking of the typical iconic Western guys, like Billy the Kid, but his story is also reminiscent of Huck Finn and maybe a little of Faulkner's Joe Christmas. He's an orphan, a cipher, a boy trapped between identities, both innocent and vengeful. But the section isn't all narrative—there are sound poems in there as well, where I let myself wallow in kitschy Western vernacular. Read More »