August 8, 2016 | by Alison Kinney
La bohème, live at Attica State Correctional Facility.
Opera audiences are all the same. There are always two bald guys seated in the third row, whispering a phrase-by-phrase critique. Someone cups his ear, frustrated by the hall's faulty acoustics. Everyone looks daggers at the miscreant whose phone interrupts an aria. And some listeners sit with their hands folded under their chins, eyes half-closed in reverie. One man perches literally on the edge of his seat, listening with his whole body; his chest seems to swell with the singers' every breath. Afterward, I'm not surprised when he says that, before today, "I didn't know that Latinos do opera," but "for a brief fifteen minutes, I was up there, I was singing."
On August 2, performers from the Glimmerglass Festival, the summer opera festival based in upstate Cooperstown, New York, hit the road for a one-hour matinee of excerpts from Giacomo Puccini's lush, popular opera about Parisian artists, friends, and lovers, La bohème (1896). The cast waited onstage, in costume, while an audience numbering about 150 took their seats: emerging from the cellblocks, they'd walked, in double rows, in groups of no more than forty, through several barred gates into the hall. Officers armed with batons ringed their seats, forming a standing-room only section. At the conclusion of the concert, when inmates leapt to their feet for a standing ovation, two officers shifted closer together, eyeing them: the ones who'd risen sat down immediately. We were at Attica State Correctional Facility. Read More »
February 6, 2012 | by Chris Wallace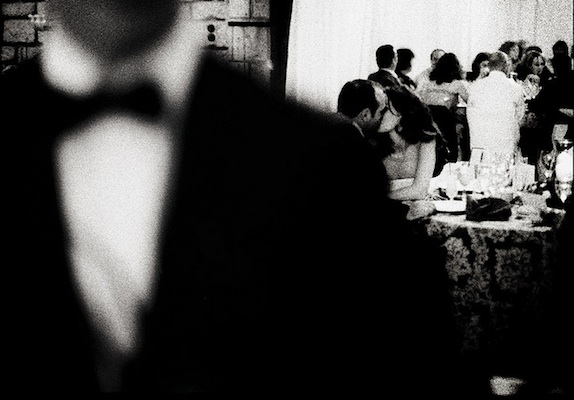 This is a story about the life and death of a Hollywood icon—much of it myth, uncorroborated hearsay, and patchwork nostalgia, but it's all how I remember it.
In its day, which is to say from around 1996 to 2003, Les Deux Cafés was the brightest starlet of the Hollywood nightlife scene, and like many of her sexy habitués, she was famously unpredictable, hauntingly seductive, and seemingly hell-bent on her own destruction.
Hidden in a nondescript parking lot, behind an unmarked steel door, the "the two cafés" girded a pair of Provençal-style gardens dotted with mosaic-top tables and dripping with night-blooming jasmine and eucalyptus. Around the old magnolia tree dropping its leaves on the slate slab floor, past the mobile garden bar (and tables 20-23), you approached the main house through the patio—an elevated porch, covered by a canopy of grapevines and three species of Japanese wisteria, and heated year-round by an outdoor fireplace. These were the most coveted tables (numbers 50-62), each of them handmade glass-tile arabesques—where Al Pacino shot double decaf espressos and Six Feet Under shot episodes, where Tim Roth and his family ate most Sunday nights, where Heath Ledger, Djimon Hounsou, Nicole Kidman, Ridley Scott, and David Lynch ate Hama Hama oysters and drank Veuve Clicquot on quiet nights, and Lenny Kravitz and Bill Murray chopped it up and table-hopped on the busy ones.
Inside the house, a two-story white clapboard Craftsman bungalow, you came to the walnut-paneled banquettes (tables 70-101), where romantic couples would be getting engaged. The House, which was placed on a trailer and moved several blocks to this site, had reportedly belonged to James Cagney in the thirties. Designer Paul Fortune—who, after his masterful work at Les Deux Cafés, would famously revamp the restaurant at the Sunset Tower—hung his own portrait of the actor over the indoor fireplace.
Behind the house was the cavernous kitchen, and down a long, poured-cement corridor, past the bathrooms where TV stars did cocaine, was the Trapeze Bar—a jazzy, high-ceilinged modernist boîte where, long after the California smoking ban, performers still puffed through their sets, and, right after the Grammys, Puffy would dance on tables and buy out the bar's collection of Krug Clos du Mesnil.
But, though the café was Siren-song beautiful, the real draw—what we lurch for with the electromagnetic descriptor vibe—was felt more than seen. The service was abysmal (infamously, and intentionally so), the food was okay, but the scene ... the scene was the thing. It was lost on no one that the garden tables were arranged as an amphitheater, the better to watch everyone else. Owner and guiding spirit Michèle Lamy casted the staff more than hired them, and, consciously or not, we all performed in her play. Read More »