Posts Tagged 'Kim Kardashian'
May 31, 2012 | by Adam Wilson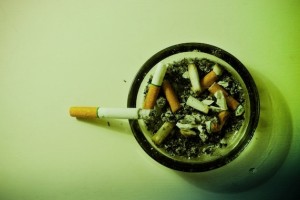 Dear Joan,
Just wanted to check in, as I can't help but feel slightly responsible for your actions in this week's episode. I thought these letters from the future would do you all some good, providing twenty/twenty hindsight into your blindingly Day-Glo historical moment. But Doc Brown was right: messing with the past can alter the future in unexpected ways. Matthew Weiner and company thrive on this very notion; they've remodeled the mid-sixties into an era in which cigarettes don't cause cancer, and the advertising industry is the pinnacle of glamour, filled with beautiful people in beautiful clothes making eyes at each other across rooms then retreating into bedrooms with beautiful bed frames for bouts of steamy congress in which panties always match the bra, and a woman can achieve orgasm just by inhaling Don's smoky musk.
No surprise, then, that here in 2012 we've gone gaga over sixties style, sporting skinny ties and summer plaids, puffing cigs like we're unaware of science, and ruining perfectly healthy marriages because, according to Pete Campbell's friend from the commuter train, variety is the spice of life. We should probably all reread Richard Yates. Maybe it was wrong to tease you with a glimpse into third-wave feminism when the second wave is only now breaking against your shoreline.
But don't think I'm judging you.Read More »
November 2, 2011 | by Sadie Stein
A cultural news roundup.