Posts Tagged 'Killing Mister Watson'
December 30, 2014 | by Dave Tompkins
We're out until January 5, but we're re-posting some of our favorite pieces from 2014 while we're away. We hope you enjoy—and have a happy New Year!
*
Reading Peter Matthiessen in the Everglades.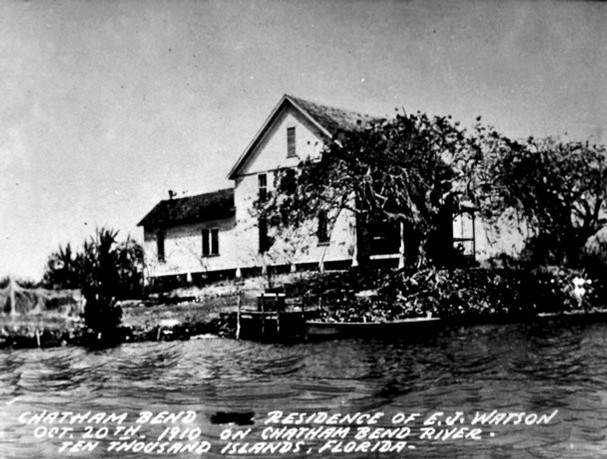 I first encountered Peter Matthiessen in a hurricane, with the roof-flown certainty that we'd never meet again. Just passing through, the memory blurs at 135 mph. I was in the Bahamas reading Killing Mister Watson, sweating out a Category 4, trying to concern myself with an Everglades outlaw who produced excellent cane syrup and, in the wake of his murder, a bunch of conflicting yarn-burners. I only made it through the beginning, apparently no further than E. J. Watson himself, ventilated by thirty-three neighborly slugs upon stepping off his boat and into his own lore. This just after the hurricane of 1910 had wasted Chokoloskee. Announced by a comet, the storm upchucked the marl, catapulted Watson's infant son through the mangroves, and, as Matthiessen had it, "blew the color right out of the world."
My hurricane merely blew the color out of the TV. With an earful of low-pressure williwaw, I had problems getting all those Watson thoughts inside my head, preparing to duck shard as the windows bowed, wondering if the author's next word would be my last. Kind of a morbid, if not meteorologic, approach to one's literature, imagining the final line that accompanies you and your velocity into the whateverafter, joining LeQuinn Bass (last words: "Well, shit"), the Owl Man of Deep Wood ("Finish it"), Belle Starr (a screech—she was shot in the back, off her horse), and whomever else Bloody Watson managed to ether before it was all said and blown away. The last thing you'd want to read should be the first. Read More >>
May 1, 2014 | by Dave Tompkins
On reading Peter Matthiessen in the Everglades.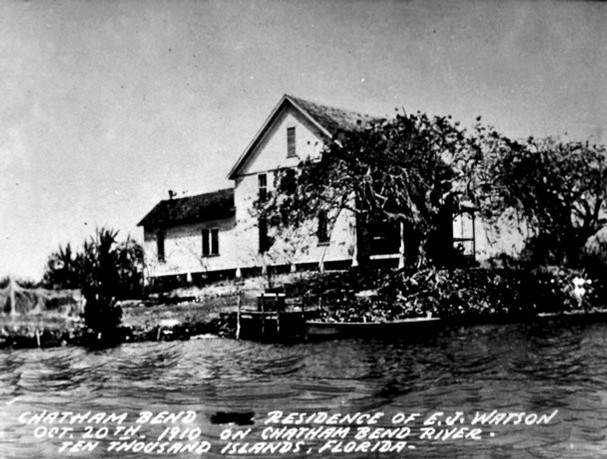 I first encountered Peter Matthiessen in a hurricane, with the roof-flown certainty that we'd never meet again. Just passing through, the memory blurs at 135 mph. I was in the Bahamas reading Killing Mister Watson, sweating out a Category 4, trying to concern myself with an Everglades outlaw who produced excellent cane syrup and, in the wake of his murder, a bunch of conflicting yarn-burners. I only made it through the beginning, apparently no further than E. J. Watson himself, ventilated by thirty-three neighborly slugs upon stepping off his boat and into his own lore. This just after the hurricane of 1910 had wasted Chokoloskee. Announced by a comet, the storm upchucked the marl, catapulted Watson's infant son through the mangroves, and, as Matthiessen had it, "blew the color right out of the world."
My hurricane merely blew the color out of the TV. With an earful of low-pressure williwaw, I had problems getting all those Watson thoughts inside my head, preparing to duck shard as the windows bowed, wondering if the author's next word would be my last. Kind of a morbid, if not meteorologic, approach to one's literature, imagining the final line that accompanies you and your velocity into the whateverafter, joining LeQuinn Bass (last words: "Well, shit"), the Owl Man of Deep Wood ("Finish it"), Belle Starr (a screech—she was shot in the back, off her horse), and whomever else Bloody Watson managed to ether before it was all said and blown away. The last thing you'd want to read should be the first. Read More »