July 9, 2013 | by Kate Levin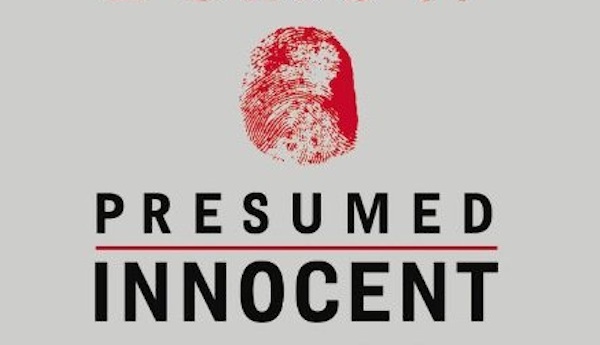 The last time I slept with Carolyn she pushed me off her in the midst of our lovemaking and turned away from me.

At first I did not understand what it was she wanted. But she bumped her behind against me until I realized that was what I was being offered, a marble peach.

No, I said.

Try it. She looked over her shoulder. Please.

I came up close behind her.

Just easy, she said. Just a little.

I went in too fast.
Not that much, she said.

She said, Oh.

I pressed in, remained, pumped. She arched, clearly in some pain.

And I found, suddenly, that I was thrilled.
I started raiding my parents' library on the belief that reading their books would let me reproduce their thoughts. Same words in, same ideas out: the alchemy made sense to a middle schooler. When I started plucking novels from their shelves in an investigative frenzy, I was surprised that my parents didn't seem more concerned about their privacy. Couldn't they see that I was about to tunnel into their psyches? Wouldn't their jig soon be up?
A nice theory, but a book or two later, the ominous fog of adult tension that drove me to espionage in the first place still pervaded our house, inscrutable as ever. If novels couldn't help me decipher it, I consoled myself, at least they could help me escape it; that much I knew from an established history of total, meal-skipping absorption in the Lois Lowrys and L. M. Montgomerys on my own bookshelf. So I kept at my parents' paperbacks with a shrug of "why not?"—feeling at times engaged and accomplished, at others bewildered and bored—until the day I picked up Scott Turow's Presumed Innocent and wandered into that passage, in which the narrator found, suddenly, that he was thrilled. Read More »
June 15, 2010 | by Jeff Antebi
Jeff Antebi's photography appears in the summer issue of The Paris Review. Below, he describes his time in Cité Soleil, Haiti.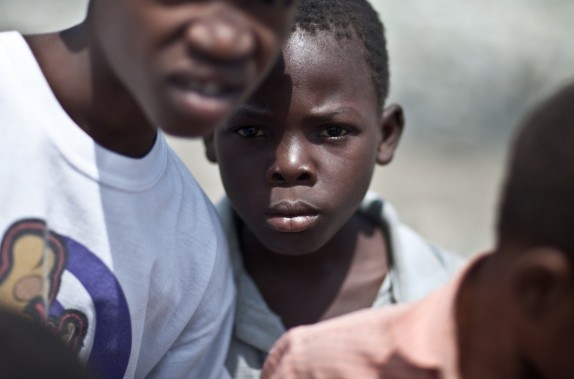 I went to Haiti for the elections in April, 2009. When I got back home and started showing my work, people were most gripped by the photographs from Cité Soleil. People kept asking me what they could do to help improve the lives of people there. I think it was a profound awakening for Americans to know that only an hour and a half from Miami, people were existing in deplorable conditions. It was the proximity that drew people in. It's one thing to say "the largest slum in the Western hemisphere." It's quite another to show people what it's like to live on top of eight feet of garbage, where during the day, toxic fumes burn off the plastic bottles and waste. That was really the first time I had ever experienced that kind of reaction from one of my essays—people specifically asking what they could do. I immediately started making plans to go back and focus exclusively on Cité Soleil. I returned three months later.
I had put a lot of my photos from my April trip on to my phone. Once I was back in Cité Soleil, I was able to track down a lot of the kids and show them the portraits I'd taken of them. The kids went nuts. I mean, these are kids who are so funny to begin with—animated, humorous, curious, engaging kids. They had a lot of fun scrolling through photos and recognizing their friends.