March 7, 2013 | by David McConnell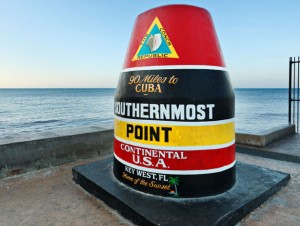 Writers often hate talking about the book they've just written. On the one hand, books are an exercise in preservation, an old-fashioned sort of external hard drive. But for the author personally, a book can also be an elaborate act of forgetting. I wonder sometimes whether I'm driven to write about certain things, especially difficult things, just so I'll never have to deal with them again; I'll capture my subject and be done with it. From a particular angle, the writing life for me is a gradual process of self-erasure—first the crisp details go, then the plot, the underlying obsessions—or else each book is a box in which something of myself can be stored away forever.
I've never felt this shrinking, unpublic side of writing as strongly as I have with the book about real-life murders I just finished—work it's just not possible for me to be "done with." The book tells the stories of killings, but I didn't want to recount the cases with the heavy hand typical of stories that turn on crime and justice. The buffoonish, Wayne LaPierre–esque division of the world into good guys and bad guys may be an easy, reflexive way to organize the life around us, a busy firing of synapses that adds up to something less than thinking. I never saw the point of it, but I admit, in this instance, it would have made terrible stories easier to forget.
It's stressful to keep in the forefront of our minds how real lives are pixelated with good and bad acts. It's even worse when the real lives you're writing about belong to murderers, and the acts—at least one of them—are as bad as possible. After all my research and all the interviews, I felt the weariness I imagine sin-eaters feel—the people who take responsibility for the world's sinful deeds so others won't have to. Read More »
January 17, 2012 | by Caleb Crain
Elizabeth Bishop was a painter as well as a poet, and the paintings that she left to her partner Alice Methfessel, who died in 2009, are now being sold. I've been to see the paintings a couple of times: last winter in the office of James S. Jaffe Rare Books, and a few weeks ago in the Tibor de Nagy Gallery.
The paintings are quiet. Some are domestic still lifes, including pansies in a wicker basket, a candelabra on a table, a tea set, and a doll-like lover asleep in bed. Others feature  vernacular architecture: a Greenwich Village apartment building of ivy-covered brick, a wooden church in Key West, a county courthouse grand in the way of the nineteenth-century South. Most are in watercolor and gouache on vellum paper, whose delicate translucence no reproduction quite captures; lines are sometimes drawn in ink or pencil. Bishop didn't have a steady or a precise hand, but her eye for color was fine, and she understood how to make the most of patterns, such as the radiations of a palm leaf, the stripes of a comforter cover, or the palings of a fence. She also had a Walker Evans–ish appreciation of the way that words, when they appear in the world as things, can seem both monumental and silly. The county courthouse is childishly labeled as such on a gable. On a street near a cemetery, each of five tombstones leaning against a shack reads "FOR SALE."
The choice of subject and the modesty of style suggest that the paintings were for Bishop a personal matter. She usually signed them, when she signed them at all, with her initials or just her first name. Read More »