September 4, 2012 | by Alice Bolin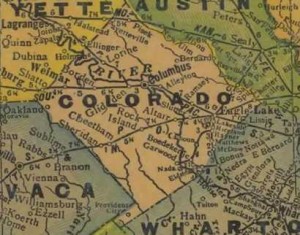 The draw of the Yeah Yeah Yeah's classic breakup song "Maps" is that it is as plainly sad as possible. "Wait," the band's lead singer, Karen O, sings over and over, "they don't love you like I love you." But "Maps" is also enigmatic: beyond its abject chorus, the lyrics are cryptic, with verses that are brief and opaque—"Packed up / Don't Stray / Oh say, say, say / Oh say, say, say." Karen O repeats maps, plaintive and without context, stretching the word's aaa over four bars.
According to fan mythology, "Maps" is an acronym for "my Angus please stay," referencing Liars lead singer Angus Andrew, whom Karen O has said the song is about. There may be other ways to read the song's title, though. "Maps" evokes the physical and metaphorical distance that is felt from a lover who is leaving. It is a kind of emotional cartography, mapping two people's painful journeys away from one another. This will serve as our foundation: maps aren't impersonal, objective. They aren't.