Posts Tagged 'June Glasson'
April 10, 2015 | by J. C. Gabel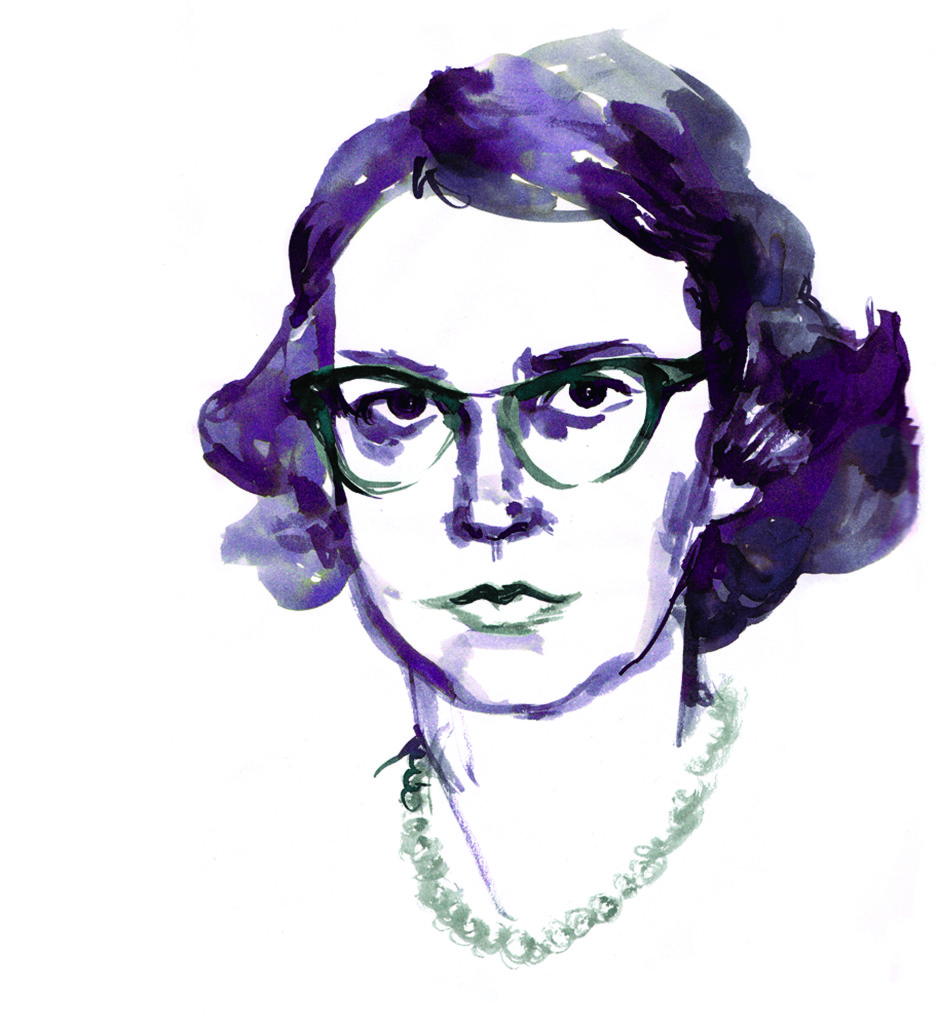 At the time of her death, at age thirty-nine, Flannery O'Connor had published only two novels, thirty-one short stories, and a small book's worth of literary criticism and critical essays. "In most English classes," she once wrote, "the short story has become a kind of literary specimen to be dissected." O'Connor, of course, was referring to her readers experiencing the work, not picking it apart in a writers' workshop. That same principle drove Charlotte Strick and June Glasson in their recent redesign of the covers of O'Connor's five books. Strick, the former art director of Farrar, Straus and Giroux and current coprinciple of the design firm Strick&Williams (as well as the art editor of The Paris Review), approached Glasson, an illustrator, about the project in 2013. Four of the five redesigned jackets have been released, with the last coming next month.
Glasson and Strick met through happenstance—a journey that began at a doctor's office. "Years ago," Strick says, "while absentmindedly flipping through a magazine in my doctor's waiting room, I serendipitously stumbled upon a piece about June. I thought her work had a strange, seductive and unique beauty all its own."
In 2012, Strick commissioned Glasson to create illustrations to accompany an essay by author Rich Cohen about French-American pirate Jean Lafitte and 1800s piracy in New Orleans, which appeared in The Paris Review no. 201. This collaboration triggered Strick's art-director instinct, and she returned to Glasson when it came time to reenvision O'Connor's works. "June is capable of imbuing her paintings with a curious maleficence," Strick told me. "She seemed up for the task of tackling O'Connor." Read More »
August 1, 2012 | by Charlotte Strick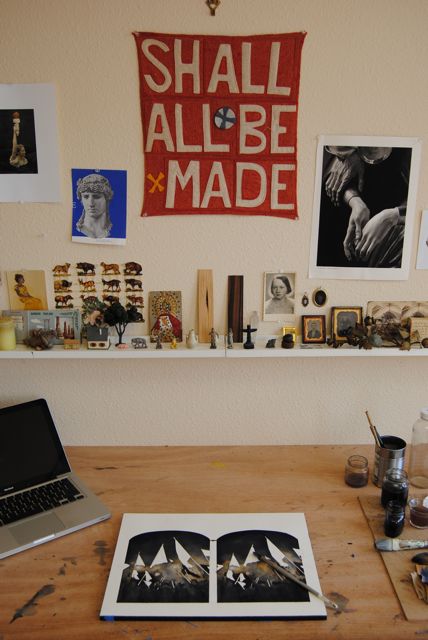 Years ago, while biding my time at a doctor's office, fortuitously flipping through a stack of well-exhausted magazines, I spotted an article on affordable portraiture. June Glasson was one of the featured artists, and I scribbled her name down and contacted her later to do a drawing of my better half as part of her "Near and Dear" series. My husband and I had many times joked about how we wished we were royalty, deserving of grand portraits. June captured my husband so completely that I'm sometimes taken aback by the likeness. My twin toddlers frequently point to it and announce "Da-da!" with great delight.
June was a natural choice to do illustrations to accompany Rich Cohen's "Pirate City" essay in the current issue. I'm drawn to her gorgeous layers of colored ink that make using this unforgiving medium look easy. She paints landscapes and people with equal charm and interest. As June lives in Wyoming, she was kind enough to be interviewed via e-mail and to send photographs of an enviable studio space filled with natural light and plenty of inspiration.