Posts Tagged 'Julia Reed'
May 19, 2014 | by Sadie Stein
"Many people tolerate squalor," a friend once said to me. "But you're the only person I know who seems to have a positive preference for it."
Evidence to the contrary, I don't, in fact, enjoy filth and chaos. But I do have a high threshold for it. I seem to lack a certain fastidiousness gene, and I'm guilty of what the British call, terrifically, "sluttish housekeeping." I am not someone who will ever derive pleasure or satisfaction from cleaning—like running, it is a taste I doubt I will ever acquire. There is always a heap of clothing in my bedroom, generally schmutz on my mirrors, and invariably a mysterious profusion of change on the floor, everywhere. These are the sorts of things suitors think are cute and quirky, and that actual boyfriends come to understand are in fact heavy crosses to be borne.
In spite of—or perhaps because of—my own messiness, I enjoy depictions of cleaning to an unusual degree. Specifically, I love any montage in which order is imposed on chaos. Desirable elements include energetic sweeping, fresh coats of paint, clouds of dust, windows being thrown open. Is this because I somehow crave order, or just that Snow White was the second film I ever saw on the big screen? (War Games was the first.) I don't know, but either way, I love to watch them while lounging in my unmade bed, generally surrounded by crumbs. Read More »
January 25, 2013 | by Sadie Stein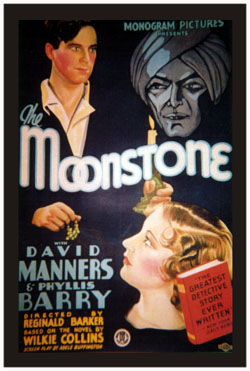 Over the weekend, I had one of those magical visits to the Strand where you find exactly the book you're looking for: in this case, Julia Reed's Ham Biscuits, Hostess Gowns, and Other Southern Specialties, a collection of Reed's food essays for the New York Times Magazine. I read it in a single sitting and came out feeling like the author was an old friend, and with a serious hankering for deviled eggs. Reed's life sounds glamorous and fun and filled with friends, and she writes about the South's idiosyncrasies with warmth and authority. Only, don't try to get it at the Strand: I nabbed the only copy. —Sadie O. Stein
How does The New York Review of Books even exist? Historians will marvel that something so good could last so long. Although we may never wrest an interview from our hero Robert Silvers—who founded the Review fifty years ago with the late Barbara Epstein—others are ready to talk. Radio host Janet Coleman kicks off a series of New York Review reminiscences at their blog. —Lorin Stein

Downton Abbey has lately inspired me to read serial novels of Victorian England, allowing me to experience the same kind of long-term relationship with characters and the same range of social strata. Recently, I've been enjoying The Moonstone, by Wilkie Collins, of which T. S. Eliot said, "Everything that is good in the modern story can be found in The Moonstone." A Victorian mystery with a dash of Indiana Jones, far from esoteric and very accessible. —Andrew Plimpton
Romanian concert pianist Radu Lupu performed at Carnegie Hall last night. It was a lovely program, by all accounts, but the second half of the evening was truly phenomenal. Sitting in a high-backed chair and moving his body infrequently, and then only slightly, Lupu played Book II of Debussy's Préludes with tender forcefulness. The tension between his stoic person and romantic musicality was performance enough; in some ways, the music itself seemed irrelevant, though it's been running through my head since. There's no recording of Lupu playing it, that I can find, but this series on YouTube features a rendition by Sviatoslav Richter. —Clare Fentress
Mad Men fans were buoyed this week by the news that season six is set to premiere April 7. I doubt that I need to convince anyone of Matthew Weiner's brilliance at this point—but what other show would use "Meditations in an Emergency" to illustrate a character arc? References to Frank O'Hara bookend season two, even taking "Meditations in an Emergency" as the finale episode's title. If this intrigues you, check out this blog run by Steve Brauer, a professor at St. John Fisher College in Rochester, New York. Especially good is this bit of criticism: "What Frank O'Hara Tells Us About Don Draper."  —Laura Creste
In Love, by Alfred Hayes, is a slim novel from 1953 that deserves to be better known. The cover of the new edition features an Elizabeth Bowen quote in which she terms the book "a little masterpiece," and I've rarely seen the breakdown of a relationship, in all its banality and pettiness, evoked more vividly. It's tough, fresh, very lovely, and will stay with you. —S.O.S.