Posts Tagged 'Juan Belmonte'
March 4, 2013 | by Lesley M.M. Blume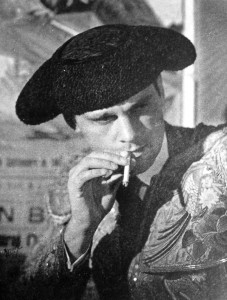 My brief acquaintance with Barnaby Conrad, one of the bon vivant-iest of all modern bon vivant writers, happened because a stranger decided to wear a certain necklace one evening last fall. I'd been invited to a Fashion Week trunk show in one of New York City's trendier hotels. I almost didn't go. I hate trunk shows. But I did go, and the designer greeted me at the door. There was a lovely starkness about her: those gaunt cheekbones and long hands and limbs; Modigliani likely would have loved her. Dangling from a chain around her neck: a charming little brass charm in the shape of a bull.
"My father was a bullfighter," explained the designer, who'd created the charm herself. "American. You're an author, right? Then you probably know him: Barnaby Conrad, the writer."
I did not, as a matter of fact, know Barnaby Conrad. Shame on me: as it turned out, Truman Capote had known Barnaby Conrad. So, for that matter, had Noel Coward and Eva Gabor and William F. Buckley. Sinclair Lewis, John Steinbeck, Alex Haley, and James Michener: they all knew him well. And Hemingway too—although, at one point, he apparently wished that he'd never even heard of Barnaby Conrad.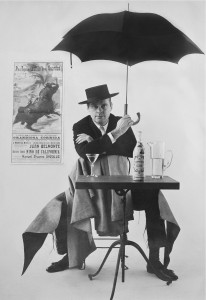 The first thing that you learned about Mr. Conrad, even when you met him in abstentia: he was charming and very appetite-driven. Two weeks ago, he died at the venerable age of ninety, having authored more than thirty-five books detailing, among other topics, his descent into alcoholism, the secrets of Hemingway's Spain, and the hijinks of the international bon ton in midcentury San Francisco. He was a Renaissance man with a talent for dwelling at epicenters of rarified, exclusive realms: as one of history's few high-visibility American bullfighters (while in Spain, he went by the name "El Niño de California," i.e., the California Kid), the proprietor of a who's-who nightclub, and also as an accomplished artist (several portraits of his famous friends hang in DC's National Portrait Gallery). Read More »
March 26, 2012 | by Andrea Aguilar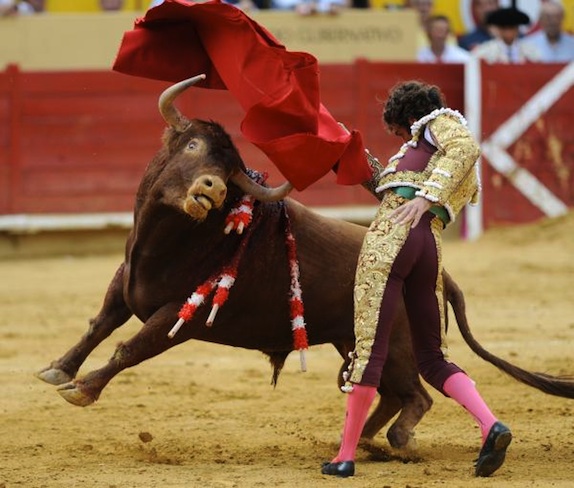 On the fifteenth of June 2008, only a few minutes after stepping into the sand of Madrid's bullring, the bullfighter José Tomás was covered in blood. Just ten days before, he had had his most glorious fight ever, a fight that turned even the usually skeptical aficionados ecstatic. That second afternoon the stakes were high, but the bullfight proved to be crude and epic. Tomás was gored three times. After each goring, he stubbornly stood up, planted himself on the ground, and fought on, never stepping back from the bull. His torso bent achingly slowly, inches from the animal, to subtly guide the charge. His calm was astounding. It didn't matter that this time the bulls weren't following his wrist but rather searching for his body—he  wanted to deliver the same smooth performance as he had ten days before.
Tomás had to undergo three operations as soon as he left the ring. One of the wounds ran twenty inches into his right thigh and tore his muscle. Some viewers accused him of being suicidal; others saw the consummate performance of Spain's best bullfighter, one who was ready to fight steadily till the end. When a journalist asked the old former matador Esplá, "What is courage?" he answered, "It's the spot where José Tomás stands."Read More »