Posts Tagged 'John Irving'
May 10, 2012 | by Sadie Stein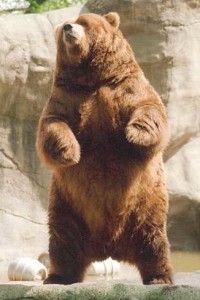 All contributors to our John Irving hypothetical-jacket-copy contest: Bravo! We asked you to incorporate the recurring themes of Irving's oeuvre into a few sentences, and you ran with it. We laughed, we cried, we cringed. This was not an easy decision. But there was one entry that stood out. And that entry was the work of one Fer O'Neil. The winning entry:
Phillip is a forty-two-year-old virgin who believes that he would become a sex-addicted pedophile once he experienced his first sexual sensation. Hating himself for that slippery slope, he devotes his life to helping restore nineteenth-century houses as an antique bullion maker. Working on the Hilton Road house south of Augusta, Maine, Philip befriends the abused daughter of his employer. Forced to flee by duty of circumstance, for the next twenty years they live together an unlikely life. Can the dysfunctions that debilitate be the very things that save us? Or are the centrifugal forces that bind us together ultimately what will tear us apart?
May 8, 2012 | by Sadie Stein
As fans of John Irving know, interviews with the legendary writer are rare indeed. So the chance to see Irving interviewed live don't come around every day. But this Friday, he'll sit down for an hour-long radio chat with Ron Bennington, and you could be in the audience. (Provided you can get to Manhattan!)
Here's how it works: write the jacket copy—no more than five sentences—describing Irving's imaginary next novel. Topics may include, but need not be restricted to, bears, wrestling, New England, sex workers, writers, and Vienna. (Probably at least two would be a good idea.)
Please submit all entries to contests@theparisreview.org by noon EST, Thursday, May 10.