Posts Tagged 'John Horne Burns'
August 5, 2013 | by M.J. Moore
On August 5, 1953, the film version of James Jones's From Here to Eternity opened at the Capitol Theater in New York City. A heat wave suffocated Manhattan. The theater was not air-conditioned. Nobody cared. Lines formed around the block beginning on that torrid Wednesday night. Quickly, it was decided to add a one A.M. screening to accommodate the overflow crowds. It was a smash hit throughout the world, and the film's beach scene became instantly iconic. 
Did the film version of From Here to Eternity so enthrall the masses merely because of that famous beach scene (in which Burt Lancaster and Deborah Kerr, playing adulterous lovers, passionately kiss as the waves wash over them)? Or because it was tailored to the ex-G.I. generation, thriving amid America's victorious postwar abundance? Winning eight Academy Awards didn't hurt.
But there's more to it than that. By the time the film debuted, James Jones's debut novel had won for itself not just the 1952 National Book Award for Fiction, but also a vast international readership. It would sell a half million copies in hardcover and then three million in paperback. Timing was key. From Here to Eternity was published between the release of the controversial first Kinsey Report ("Sexual Behavior in the Human Male," in 1948) and its scandalously received sequel, "Sexual Behavior in the Human Female," which induced a critical firestorm when it appeared in 1953. Dr. Alfred Kinsey's methodologies and conclusions still inspire debate. But there's no disputing the public's reaction then to the two statistically top-heavy books that he and his colleagues issued. Shock, dismay, denial, and disgust were in the air, as the Kinsey Reports' charts about extramarital sex, masturbation, homosexual and bisexual orientations, and other data contradicted American society's self-image. Read More »
June 11, 2012 | by Craig Hubert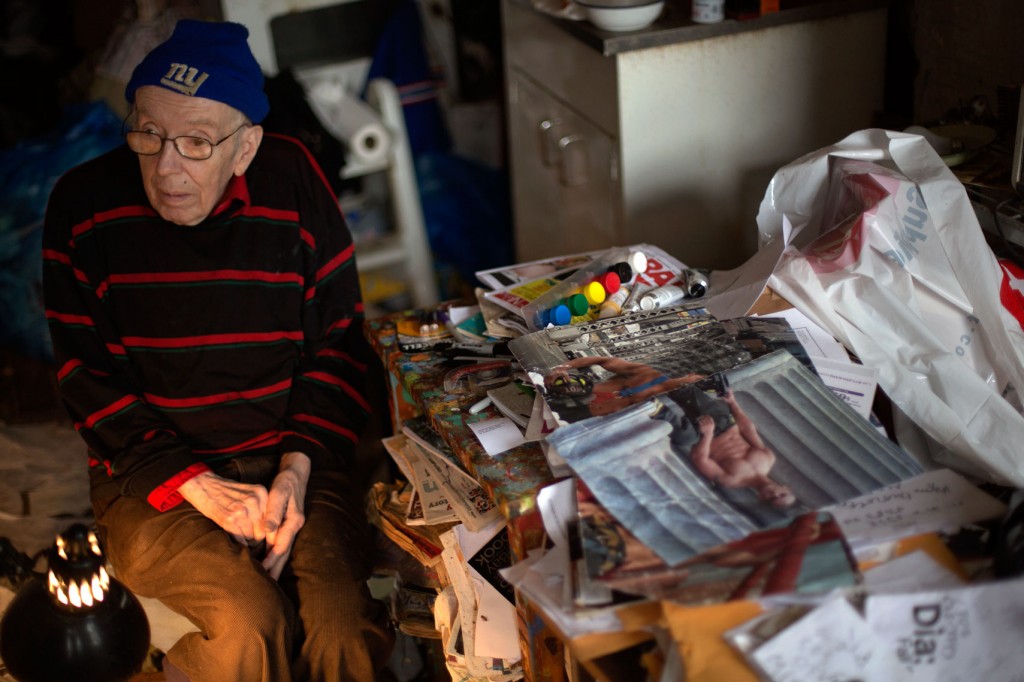 Taylor Mead is dishing gossip. "For our final exam"—in boarding school, where he studied English with the novelist John Horne Burns—"he said, write four hundred to five hundred lines of poetry from memory. It was unbelievable. He killed poetry for me. I haven't been able to read more than two poems a month since." Burns would later write a novel loosely based on his time teaching at the school, rife with homosexual undertones. Taylor said he would have enjoyed school if he knew all the great stuff that was happening behind the scenes. "If they want me to make a commencement speech, they better fasten their seat belts," he joked.
Taylor sat across from me at a small table near the front door of Lucien, a French bistro on First Avenue near the corner of First Street. When I walked in the door, the legendary East Village resident and professional bohemian was already sipping from a glass of Dewar's, waiting patiently. Lucien is Taylor's favorite restaurant; it's one of the few places he leaves the apartment for. At eighty-seven, he still resides in the neighborhood he has called home, more or less, for more than four decades. Now, though, he has trouble walking more than a few blocks. Read More »