Posts Tagged 'John Hawkes'
July 20, 2012 | by Lorin Stein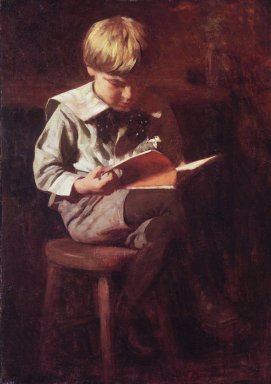 Dear Editors:
Have made writing full time. Have novel and short essays. Attended NYU's Summer Writer program last year. Would you have a good list of places for submissions beyond The Paris Review, The New Yorker and The New York Times? Thank you for reaching out via Twitter and offering some of us (hopefully lovable) newbies some guidance.
Dear Newbie,
We get asked this a lot. It's a reasonable question, but it always makes our hearts sink.
Here's the thing: no matter how many classes you take, no matter how much time you spend at the keyboard, you cannot write seriously unless you read. And that means, partly, reading your contemporaries. Their problems are your problems; you can't write—that is, you can't write for serious readers—until you know what the problems are. Read More »
November 26, 2010 | by Lorin Stein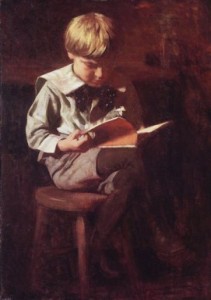 I finally started reading The Lord of the Rings. I love the films so much that my friend told me, "Oh, you'll love the books." Lies. I'm only one hundred pages in and already I think, Really? Another five-page song about a tree or something? I'm looking at the remaining eight-hundred-odd pages and I want to cry. What do I do?
That's how I felt about the movie—that first one, where Bobo and Bubo and Cowslip and Ian McKellen all team up and meet the elves. It was New Year's Day. The night before, my friend Elaine had thrown a dinner party involving blini, salmon, and a great deal of vodka. That morning I crawled out of bed, pulled down Dubliners, and read "The Dead." Then I called Elaine. She had just done the same thing. Call it coincidence, call it friendship. We decided that the best course of action—really, the only course of action—was to take the leftover salmon and blini and a bottle of Belgian ale to a late matinee of The Lord of the Rings. We sat in the balcony. The movie lasted approximately five and a half hours. Experiments have shown that even brown bears in the wild will stop eating smoked salmon after the first half pound, or after three hours of sitting there with a pile of salmon in their laps, whichever comes first. After the fourth hour, the salmon will grow offensive in the nostrils of the bear. That's what happened to us. I have eaten gravlax since then, generally on New Year's with Russian friends, if there is vodka. The sight of a hobbit still makes me want to hurl. As for the books, you have read eighty-five pages farther than I ever could. Life is short.